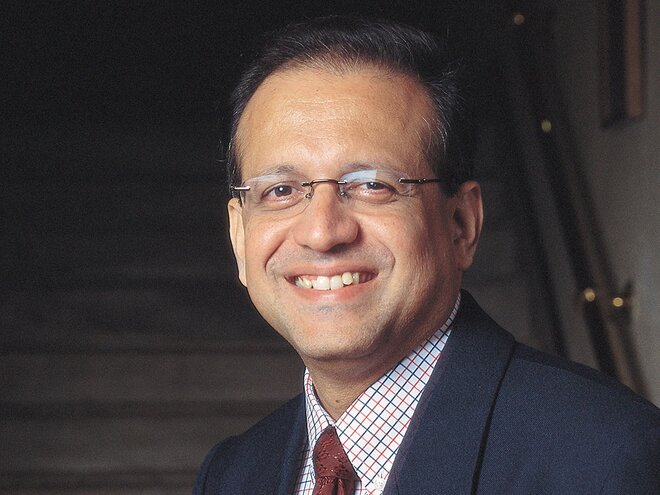 Proliferation of direct plans and passive investing is a clear trend in the industry today. It can be largely attributed to institutional businesses, which have the requisite expertise and infrastructure to handle mutual fund investments.
As to the retail side, still a large part continues to come through distributors. A decent part of the incremental business from retail can be attributed to registered investment advisors.
We already have a bouquet of offerings on the passive side (index and ETF) and will continue to add more at an opportune time.
The regulatory nudge to offer mutual funds beyond top 30 cities is a welcome one and remains a focus area for us as they remain under-penetrated.


Impact of new expense slabs
With a change in SEBI regulations, growth in the AUM of a scheme will have a direct impact on its expense ratio, thus offering a twin benefit to investors - lower cost and improved returns.
Risk control in debt funds
Our fixed-income investment philosophy is focused on credit quality. We follow the philosophy of SLR (safety, liquidity and return), generally prioritised in that order. Even in the best of credit environments, our endeavour is not to take undue credit risk, even at cost of marginally lower yield to maturity (YTM). Rating is also an input that we look at for security selection. We, however, give more emphasis to internal evaluation. Within our funds, we have never chased yields at the cost of safety of underlying investments. Our conservative approach to credits has helped us tide over the past one year of tough environment with relative durability. However, we have further tightened our internal limits pertaining to credit exposures at an aggregate and scheme levels.
To take care of any adverse event, we intend to provide for flexibility to implement side-pocketing in our debt funds.
Key challenge
We believe that the KYC-related process can be simplified across KRA platforms. This will help us on-board investors and penetrate further into smaller towns. As the mutual fund industry continues to evolve, the number of investors are likely to increase manifold from the current two crore. To support this growth, we would also need similar growth in the number of distributors. We have seen discontinuation of SIPs during the recent market corrections. The very purpose with which an SIP is started - to invest regularly through ups and downs of the market - gets defeated when an investor stops SIPs as the market goes down. We believe that investors need to be coached on this aspect.