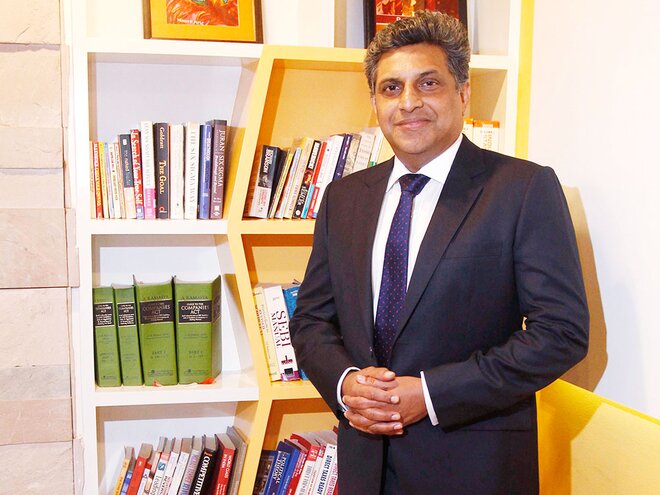 We believe that our distribution partners are an integral part of the investor/client journey and are key in identifying the right needs/goals and the execution of our clients' financial plans. However, we also realise there would be a certain section of investors who would be interested in paid advice and opt for direct plans. In order to facilitate this investor segment, we also have enabled our direct plans on various digital distribution platforms as well as on our website to offer a complete suite of product and solutions.
Globally, we run successful smart beta strategies and in India too we would like to capture passive investing opportunity through our smart beta strategies. However, we are currently at an evaluation stage and exploring various options in passive investing.
We would like to expand our presence through the network of our distribution partners, registrar as well as digital platforms to reach beyond the T30 cities. Also, today our proprietary online investment platform on the website attracts 17 per cent transactions from B30 cities, which reflects the potential digital mode has to attract business from new frontiers.

Impact of new expense slabs
As the penetration and acceptability of mutual funds will go up over a period of time, significant rise in volumes should put things back to normalcy. We value our partnership in the distribution segment and would like to ensure an optimal environment wherein all stakeholders are taken together for the ensuing best practices.
Risk control in debt funds
We are a fully integrated investment firm and take best practices from our global offices. We have established credit practices to ensure each credit is graded on the various parameters as established in the standard template before its inclusion in the portfolio. Further, we have dedicated credit analysts, fully involved in researching, engaging and evaluating companies that issue credit in the Indian market. A fully developed credit model is created for each investee company. The process also involves regular review of credit exposures.
Key challenge
Currently, there are growth concerns in the developed world as well as in India. Indian GDP growth has not been as per expectations and while monetary and fiscal boosts have been provided, it remains to be seen how quickly those can revive the sentiment about GDP. The biggest concern remains the pick-up in the local economy and the lack of investment activity. However, the domestic long-term positives of the Indian economy remain as robust as ever and we believe it may be just a matter of time before we see the impact of fiscal and monetary initiatives being manifested in real and sustainable growth.