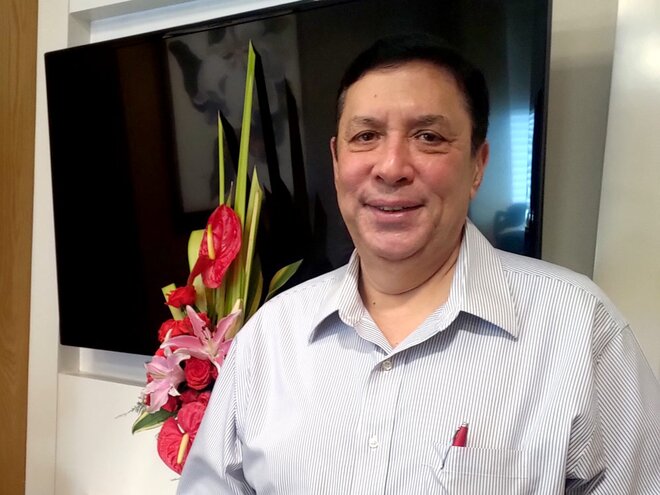 Keki Mistry, vice chairman & chief executive officer of Housing Development Finance Corp Ltd joined the company in 1981 leaving aside several other job offers. Since then there has been no looking back for this chartered accountant who has grown the business manifold, something that has also made him a household name in India's banking and finance industry.
Here follows edited excerpts from an interview with Dhirendra Kumar and Ruchira Singh from Value Research:
HDFC has been lauded for its high profitability and low NPAs but given the scenario of slower economic growth, what is on your agenda for this year as well as next year? Do you want to keep business stable, the way it is now, or are you looking for growth and business development?
From a business perspective we have two kinds of loans -- individual loans and non-individual loans. Individual loans are given to end users, people who are buying a house. Construction finance, corporate loans and lease rental discounting form part of the non individual loan portfolio.
In individual loans there is no slowdown. We had our results for the half year ended September, 2019 and we saw that our assets under management on the individual side grew by 17% which, on a base as large as ours, was certainly not a small growth.
There are several reasons why the individual business is continuing to grow extremely well. One is that housing has become a lot more affordable compared to what it used to be in the past. And that has happened because consistently over the last many years -- I would say in the past four or five years -- house prices have not risen. If at all, house prices have come down. Whereas income levels have continuously kept rising. So the cost of a house as a proportion to the annual income of a customer continues to keep declining, making housing more affordable.
Reason number two is that the penetration level of mortgages in India is extremely low. The mortgage to GDP ratio in India is 10%. If you compare that with western countries, you would see that in the US the ratio is about 50%, in the UK it is 66%; in places like Denmark and the Netherlands it is about 90%. China is about 26%. So, if we have to compare ourselves with a country like China, we are much lower. Which means that housing loans outstanding in India have to grow much more.
The third factor is the government. The government has recognised that housing provides an important stimulus to economic growth. Housing supports a lot of core sectors of the economy be it cement, steel, power etc. and all these sectors employ people so there is a multiplier effect on the economy.
Plus, housing directly supports so many people. We have construction workers, masons, carpenters, plumbers, engineers etc. So much direct employment is generated by the housing sector. So in recognition of the impact it has on direct and indirect employment, the government has done a number of things for the housing sector.
For example, there are fiscal benefits. The interest that you pay on a housing loan is tax deductible every year to the extent of Rs. 2,00,000. Further, the principal repayment is tax deductible every year to the extent of Rs. 1,50,000. So both interest and principal can be reduced from the taxable income of an individual. Additionally, the Union Budget 2019-20 provided an additional deduction of up to Rs. 1,50,000 in respect of interest payment on a home loan for a first-time homebuyer, provided the property cost is less than Rs. 4.5 million and the loan is sanctioned between April 1, 2019 to March 31, 2020.
In addition to this, there is also a Credit Linked Subsidy Scheme (CLSS). Where the subsidy to an Individual home buyer works out roughly up to Rs. 2,35,000. This subsidy is subject to a few conditions and is provided upfront.
In the context of developer loans segment, the government has worked out a rescue act. What do you think of this?
I think it's a good step. You have to first understand why projects are stuck. There are many projects which you see in the cities such as Mumbai, Delhi, Bangalore, Chennai, which are stuck. These are 70%-80% complete, but are not getting the last mile funding.
Obviously, there are many reasons. But to my mind, the primary reason is that historically over the last 30-40 years, whenever a developer would undertake a project, he would typically tie up 75%-80% of the funding.
About 20%-25% of the funding would come from sale of under-construction properties. He would sell property or flats whilst the construction of the building was going on and use those sale proceeds to provide the last mile funding which was required to complete the project.
This was the norm. So it worked well over the years. However, in the last two years, sale of under-construction properties has slowed down.
Now, there are three ways in which you can provide funding. One way is by selling more flats. But logically, if a project is stuck, obviously there are not going to be too many people who would want to buy an apartment even if the developer lowers the price.
Second way the project can get funding is through the banking system. There are a number of these projects, where a lot of equity is still left. These projects possibly have a positive cash flow, but nobody wants to lend money to these projects. This is because under the Reserve Bank of India regulations, if a loan is a non-performing asset in a project, then any fresh funding given to that project has to be classified as a non-performing loan from day one, even though that new loan is completely ring fenced, safe and secure.
As a result, no banks, housing finance companies and NBFCs, wants to lend money to these projects. So this source of funding is over for the developer.
Hence, the only real source of funding left for this project is through a real estate fund. And that is what the government has created.
Are you contributing to the government's real estate fund of Rs 25,000 crore?
We said we are happy to look at it. We have not yet taken any decision. We still have to wait for the framework to be in place.
Is there anything more the government could have done to help the real estate sector?
No, I think they have done their bit. But, I wish the regulations could change. You need to fire on all cylinders. Whilst it is a great initiative, I don't know whether the fund by itself will solve the problem of the real estate industry which is spread across the whole country.
If the regulations were changed, which permit new lenders with proper safeguards, proper security and with complete ring fencing of their investment or their loan. Further, if the new loan given to the project is judged based on the performance of that loan and not based on performance of past loans of that project, it would help a lot.
For full interview, video and related coverage, subscribe to: https://www.valueresearchstocks.com/