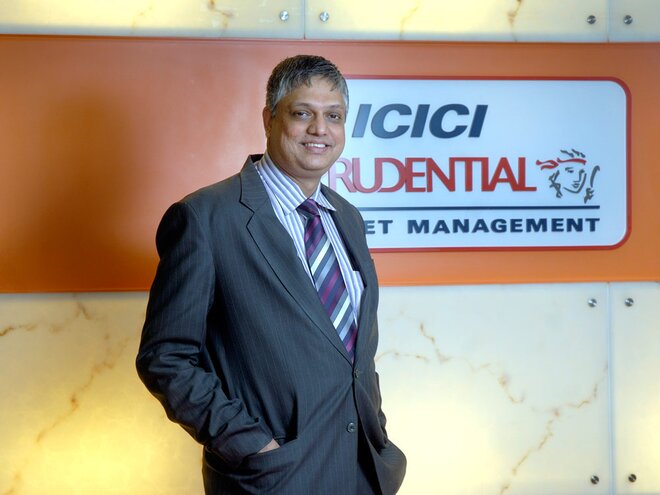 We caught up with Sankaran Naren, ED & CIO, ICICI Prudential Mutual Fund which manages around Rs 91,907 cr of total assets, with 83.8% of these comprising four and five-star-rated assets.
As a contrarian investor, do you see opportunity in the current pessimism about the economy? What is your understanding of the current state of the market? When is a recovery likely?
The current situation in the Indian economy presents an interesting opportunity to invest for the long term in the multi-cap, mid-cap, small-cap, value and credit-risk categories of funds, which are currently available at attractive valuations. A recovery can be expected once the deleveraging cycle is complete and interest rates, land prices come off from the current levels.
The last decade has seen outperformance by quality/growth stocks. Is a shift towards value around the corner?
We are of the view that quality and growth stocks are implying the underlying growth story in them, while value and contrarian stocks are implying negative growth seen in companies across sectors. In the light of this, there may be a sizeable investment potential for the long term in contrarian and value-oriented funds.
Among the basket of your funds, ICICI Prudential Balanced Advantage has the highest AUM of around Rs 27,500 crore. How is this fund different from the other equity and debt funds that you manage? What type of investors should invest in it?
In case of our aggressive hybrid fund, ICICI Prudential Equity & Debt Fund (erstwhile Balanced Fund), the net equity exposure is 65 to 80 per cent. However, for ICICI Prudential Balanced Advantage Fund, the net equity exposure can vary from 30 to 80 per cent based on an in-house asset-allocation model. Both of these funds have a multi-cap approach and attract equity taxation. Since at least 65 per cent of the portfolio is invested in equities at all times in an aggressive hybrid fund, such a fund tends to be more aggressive as compared to the balanced advantage category.
In ICICI Prudential Balanced Advantage Fund, the presence of equity ensures that the up move is captured to the extent of equity presence, while debt ensures that the portfolio has the much required cushion effect in times of a market correction. This enables positive investment experience across a market cycle. In effect, ICICI Prudential Balanced Advantage Fund has a lower risk than an equity fund but higher than a debt fund.
A balanced-advantage fund is suitable for those investors who wish to participate in equity markets with a relatively conservative approach. Both balanced and balanced-advantage category of funds can be considered by first-time equity investors.
What's your view on the shrinking alpha in active funds versus the TRI benchmarks? Have you taken any steps to address it?
Polarisation of the market is one of the key factors responsible for a shrinking or negative alpha in active funds. However, we believe that this is not a permanent phenomenon, as was seen during 1999 and 2007. Once this polarisation decreases and value, contrarian, small-cap and mid-cap strategies deliver good relative returns, we believe that alpha created by active funds is likely to return.
What's your view on global recession fears and how are they likely to impact Indian markets?
Global recession is not one of the major points of concern currently as equity markets are relatively cheaper when compared to debt markets in many parts of the world.
What would be your advice to the equity investors who are getting unnerved because of the current market situation?
As investors, the optimal approach currently would be to adhere to the asset-allocation discipline. It is important to stay invested not only in equity but also in debt. Within equity, if an investor is ready to stay invested for over five years, he can consider investing in mid/ small-cap, multi-cap and value funds in a systematic manner. This is because of the relative attractive valuations prevailing in these pockets. In debt, we are positive on the credit-risk category of funds.