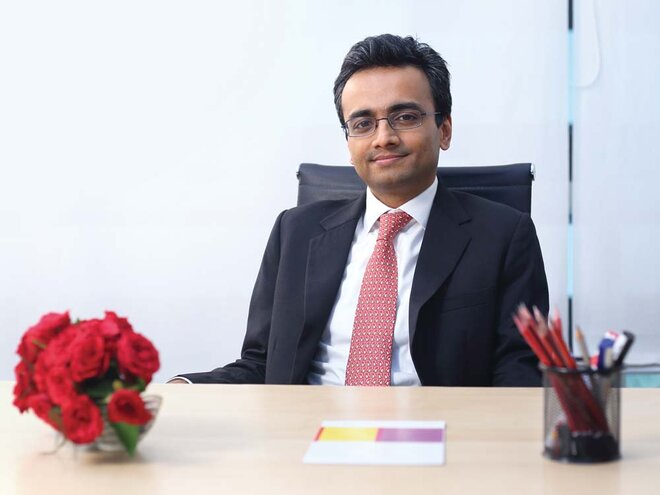 Amid the debacle that hit the debt fund industry in the last one year or so, there has been one man - Suyash Choudhary, Head of Fixed Income at IDFC Mutual Fund - who managed to stand tall and reign the fixed-income territory. Beating the big names of the industry, his funds have managed to outshine the battered peers and steer clear of all the midway hiccups. We caught up with him to comprehend his winning strategy and get his perspective on the current debt market.
What's your view on the current state of debt markets? Is the worst in terms of defaults and downgrades behind us? What continues to bother you?
There have been two distinct themes in the debt market since last year. One, growth has been slowing with low inflation, thereby triggering monetary easing. This has been very beneficial for quality bonds (sovereign, state development loans, AAA) leading to a very significant rally in them.
Two, the credit environment has steadily deteriorated basis a squeeze on parts of the non-bank finance sector. This has caused spreads for some of these issuers to widen significantly, thereby leading to their substantial underperformance versus quality bonds. In some cases, there have been instances of default as well, leading to a significant erosion of value for investors.
We think this theme is broadly intact. Thus, there has been a sharp slowdown in liquidity for some companies, which may manifest in further asset-quality challenges down the line. This is especially notable given the aggressive expansion in books seen in some of these lenders over the past six years or so.
While monetary policy is now easing through all three levers of rates, liquidity and guidance, this 'lower for longer' RBI regime is still beneficial for quality bonds, especially at the front end of the yield curve. For a durable resolution of the funding squeeze in some sub-sectors, risk capital needs to find enough confidence to start coming in at the balance sheet level in some of the affected companies, rather than just provide financing against purchase of selective high-quality assets.
Your funds have emerged as strong performers in the wake of credit events that unfolded in the last one year or so. How did you manage to steer clear of prominent defaults - the likes of IL&FS, Essel Group and DHFL - where so many others were wrong-footed?
We think there are three layers of filter for a fixed income fund: philosophy, positioning and then view. The first two play a very important part in defining the risk parameters of operation and ensure that the entire burden of adequate risk management doesn't fall on view-taking alone.
Credit markets in India remain relatively under-developed, with very little liquidity and price discovery in many lower rated assets. Thus, at a philosophy level, our bias is always towards more conservatism around credit risk, given that managing this risk can become very unwieldy. At the next level - that of positioning - we try to be clear in defining the boundaries of what each product can or cannot do. If a product is 'free format', then we also explicitly define it as such. This creates well-defined boundaries for a fund manager to operate under. The third filter is the view where we try as far as possible to assess credits with a reasonably conservative lens.
How much do you rely on credit ratings? What are the major red flags which prevent you from investing in an otherwise top-rated paper?
Most of our credit selection happens through our internal process. The rating serves either as an external ratification of the outcome of the process or, in some cases, as a contrast between our view and an external view. Sometimes we have felt that a potential credit driver has been under-appreciated in our view in assignment of a rating. In others, the market pricing itself has been a good indicator that the collective wisdom of the market hasn't considered some papers as AAA even in the best of times.
Tell us about the risk-management systems you have in place at IDFC to manage concentration and liquidity-related risks?
When assessing concentration or its flip side when aiming for diversification, we are very cognizant of the trap of false diversification. Thus, investing in multiple companies of the same promoter/group may not always count as diversification. Also, and especially in the lower-rated universe, where balance sheets may not always be very strong, credit drivers for two independent companies may actually be similar; say, changes in value of some asset or commodity. So one must be sure that diversification is actual and not just optical. Our risk management also comes a lot from our philosophy and positioning as explained above. We think pass-through products like open-end mutual funds need to be simple vehicles operating in liquid markets as far as possible.
What is the reasonable return expectation to have from a short-duration fund and a corporate-bond fund which run high-quality, diversified portfolios and don't take unnecessary risks? That's important because otherwise investors can get carried away by excessive returns without realising that they only come with outsized risks.
This depends upon the interest-rate environment one is in. One has to remember that mutual funds cannot guarantee returns. We find that a robust asset allocation framework is very helpful in anchoring expectations and managing risks in fixed-income investing. The one that has served us best is to look at fixed-income products under three buckets, viz., liquidity, core and satellite.
The first bucket products are for your cash-management needs and typically contain overnight and liquid funds. The core bucket should have the bulk of allocations of a conservative fixed-income investor. The core bucket constitutes products that control for both duration and credit risk. Here one can consider predominantly AAA oriented products in the money market and ultra-short, low-duration, short-duration, corporate-bond, banking PSU and medium-term categories.
The third bucket contains 'satellite' products, where the investor strives for somewhat higher returns by taking on more duration risk or credit risk or both. Here one should consider products like dynamic bond funds, gilt funds, other long/ active duration funds and creditrisk funds. Asset managers have the responsibility to create trueto- label products in each category. Allocators have the responsibility to adhere to the asset-allocation framework. Investors with a more aggressive risk appetite may choose to have a greater proportion of their investments in satellite products. But one cannot do false bucketing as has, unfortunately, been the case over the past few years.
Importantly also, the product name itself may not always be the best indicator of the actual risk being carried in the portfolio. Hence, some basic due diligence has to be done to assess whether the product belongs to the core or satellite bucket.
You have one of the least expensive liquid funds and yet it is not among the top performers in its category. What could be the reasons?
A liquid fund is a simple cash management tool. It is not really an investment product in that sense. Our philosophy hence is to run it very conservatively keeping in mind the distinction that though A1+ is the best rating in the short term, it doesn't necessarily provide much information about the credit profile of a company over the medium term.