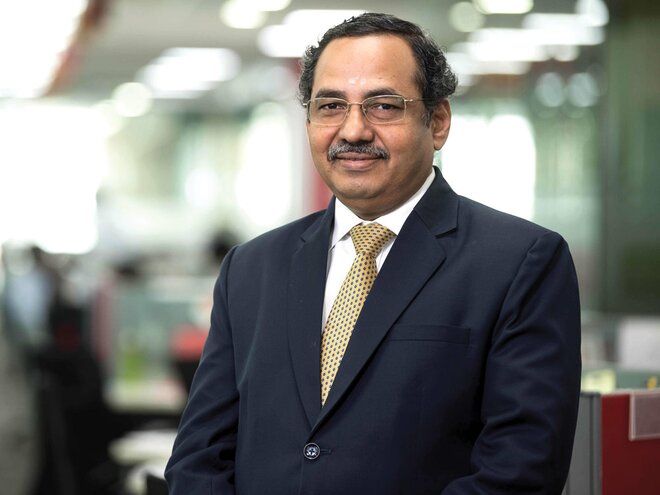 At Aditya Birla Sun Life Mutual Fund, we have been opening branches in smaller cities and aim to be present in all the 543 parliamentary constituencies.
Passive investing is gaining momentum, predominantly due to demand from the institutional investor segment such as provident funds. We believe Indian markets will continue to provide an opportunity to create alpha over the index return in times to come.
Having said that, in our business model, we believe there is a place for products to coexist. We also feel it is fair to offer all these solutions while constructing the portfolio of the investor.

Impact of new expense slabs
The new regulation with respect to expenses is linked to the size of funds and does have an impact on the bigger funds, thereby giving an advantage to smaller-sized funds. At the same time, a reduction in expenses also benefits investors in the long run. Given the fact that we continue to expand our business and increase market penetration, we believe scale benefit will eventually accrue for all stakeholders.
Risk control in debt funds
As a fund house, we have done quite well so far by cutting down the exposure to the perceived risky segment of the market. Our exposure norms/limits are not only in line with SEBI regulation but are also usually lower than the prescribed limit. We have also further broken them down for our own internal assessment and are working towards making them further streamlined. Post SEBI giving permission to the mutual fund industry to create segregated mandates within the fixed-income space, as a fund house, we have made enabling provisions across all our offer documents.
Key challenge
As a fund house, in all our debt investments, we ensure that our security covenants and structures are built in such a manner that we ring-fence ourselves. It may so happen that the instrument is downgraded, as seen in the case of IL&FS SPVs (special purpose vehicles) in which some of our investments in the well-structured SPV assets got into moratorium. But that is because of the moratorium the government declared and not because of the structure of the instruments. The fact that some of our investments have already become 'green' reflects our underwriting capabilities. But perceptions get created, even when they are different from reality. Given the underlying strengths of the instruments and securities that we have, some of the issues that were being discussed around them were a bit premature.
Managing the excessive noise levels is one challenge which I feel is industry-wide now. Of course, we address it on an ongoing basis through a high level of engagement with all our stakeholders, as we have done in the past.