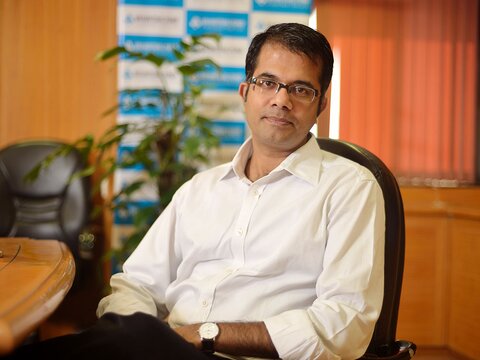 "Stock selection is no rocket science. It is as effortless as reading an annual report, understanding the business and valuations" R Srinivasan
Mr Srinivasan is not like your regular fund manager. He prefers keeping a low profile and one of his interviews has even mentioned that Mr Srinivasan shares a cubicle with three other colleagues. However, he is the one who seems to have brought the mojo back into SBI funds in the last few years.
R Srinivasan joined SBI back in May 2009, a time when the global financial crisis wrecked investor confidence and plunged stock indices into a downward spiral. He took over three funds at the time, the SBI Magnum Emerging Business, SBI Magnum Global and SBI Magnum Equity Fund. Currently, Mr Srinivasan manages five schemes with a total corpus of Rs 39,000 crore.