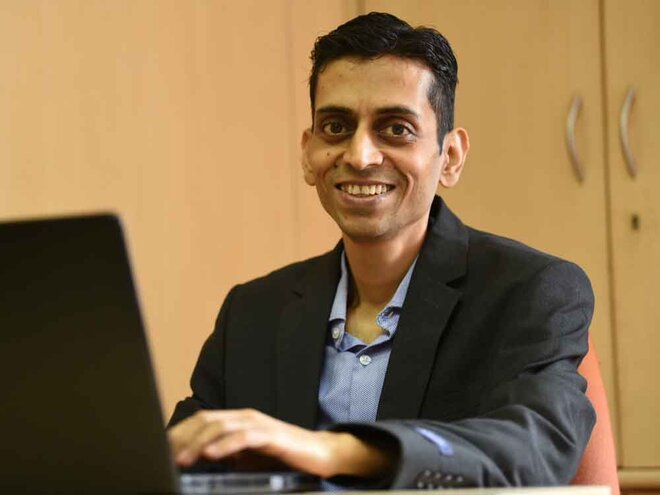 Value Research caught up with Yogesh Patil, Fund Manager, LIC MF Multicap Fund to learn more about its stock selection process, sectors it is avoiding and its cash position.
In a bearish market, you have contained downside well. How did you manage to do it?
The primary reason for our outperformance over the past one year (since I joined LIC Mutual Fund) is better stock selection and following a disciplined approach aligned with the house investment framework.
What are your stock-selection criteria?
We follow a bottom-up approach in all our schemes. We have a clearly articulated investment framework. We prefer businesses that have good promoters, are scalable, and have a clear competitive advantage and capital efficiency. This is where wealth gets created over the long term. Having selected such businesses, we try to avoid overpaying for the same.
While we do track macro variables, being bottom-up investors, we find individual investment ideas of much more relevance rather than macro variables. On the macroeconomic side, a blip for a quarter or two is something investors need not react to on an immediate basis.
However, one needs to be cautious with respect to a change in trend or long-term direction.
When do you sell a stock? Which stocks would you stay away from?
As indicated in our investment framework, when we see businesses faltering on any of
our filters/parameters or current valuations capturing the long-term growth potential, we
accordingly reduce our exposure to the stock. While we refrain from discussing stock-specific exits, we typically stay away from stocks which do not fit in our investment framework. Sectors which we are currently avoiding include telecom, real estate, capital goods, sugar, to name a few.
You have about 10 per cent cash in your portfolio. How do you see that?
The markets have been very volatile in the past few months. A higher cash allocation allows the portfolio to have a cushion in times of volatility. Furthermore, this also helps us to grab opportunities when earnings continue to grow.
With a fall in mid and small caps, are you planning to raise your mid- and small-cap allocations?
In the last few months, we have seen a significant price correction in mid as well as small caps. We look to invest in companies having strong balance sheets and whose earning power is intact, even if the immediate earnings are getting impacted. Finally, if the companies fit in our framework, we can look to increasing our allocation.
What view do you take of beaten-down sectors like PSU banks, NBFCs, auto and telecom?
We believe some PSU banks and select NBFCs will take some time to stabilise. There is too much pessimism built around auto, given multiple regulatory changes coupled with a weak consumer demand.
How is your portfolio positioned for the next bull run and for the next slump in the market?
Markets are never easy. We do not predict and change our portfolio strategy based on the vagaries of the market. We stick to our investment process of identifying good businesses with scalable business models.