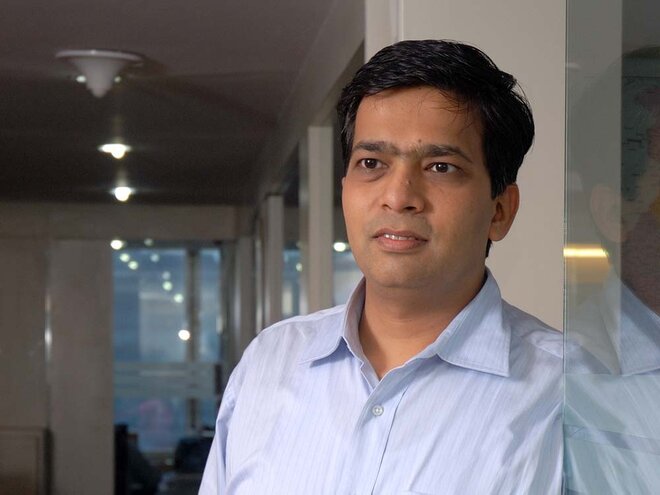 When it comes to investing in India, most money managers vouch for consumption, thanks to the country's population of over 130 crore. Intuitively, it appears that this theme can never go out of fashion. However, lately it has been undergoing a downtrend. What's causing this? Is the India consumption story still sound and solid? To find answers to these questions, we speak to Krishna Sanghavi, Head - Equities, Canara Robeco Consumer Trends Fund.
Why should anyone invest in the consumption theme?
In a way, consumption growth is directly linked to demography and prosperity of any nation, and personal consumption forms a relevant part of GDP growth. The Indian economy perhaps has the best combination of demography (rising population along with improving age mix), which gives volume growth, and prosperity (structural growth in India's GDP translating into increased income per capita), which increases affordability. We believe with this combination, the consumption sector offers a good visibility of structural growth for companies and investors.
Lately, there has been much talk about a slowdown in the consumption space, especially the auto sector. How do you see it? When do you expect it to get over?
The auto sector has seen a deceleration this year and it appears to be because of a combination of factors, viz., rising popularity of shared-cab services, financing issues for NBFC lenders that were predominant in auto financing, and a bit of weak sentiment. While it is difficult to really put a timeframe for improvement in auto sales growth, the pre-buying is likely ahead of BS-VI implementation from April 2020. The Indian auto industry itself is hoping that the festive season should be the catalyst for the resumption of growth.
Your portfolio has stocks ranging from finance to FMCG. What is the scope of investment for your fund?
The fund essentially invests in consumer-centric businesses that grow with consumption and financing of retail consumption. Consumption typically includes non-discretionary (FMCG, food, home care, etc.) as well as discretionary (consumer durables, automobiles, paints, jewellery, housing, etc.). Financing essentially involves retail lenders (banks, NBFCs, housing-finance companies).
Among consumption-oriented sectors, which are your favourite? Why do you like them?
Within consumption sectors, we like segments such as FMCG, food, paints, consumer durables, etc., where we see secular growth opportunities. Some of these categories have features of a 'recurring purchases' by customers, while some, like durables, have a sizable growth potential, given the low penetration levels and rising aspirations as well as financing options. Then we also prefer sound lenders with retail-lending orientation as they also play a vital role in supporting consumers with credit availability. Another area we like is jewellery, where regulatory tailwinds support organised players.
What are your stock-selection criteria? When do you exit a stock?
As a house, we use a combination of top-down macro factors coupled with bottom-up stock-picking. Given that this is a diversified fund, we are agnostic to market capitalisation and sectors. The fund has a bias towards compounders (although it invests in value too). Compounders are businesses which have some form of competitive advantage, display high earnings visibility and generate high free cash flows. At the same time, the fund takes position in stocks where there is arbitrage available from the intrinsic-value perspective. Specific stock selection comes up through rigorous research and diligence based on 1) earnings-growth prospects, 2) good past track record of management and 3) reasonableness of valuation.
We sell stocks for two reasons: 1) underlying earnings thesis changes/deteriorates and 2) valuations become expensive. In the second case, we just reduce the weights as the underlying business view has not changed.
Many consumption stocks tend to trade at high valuations, for example, HUL and Nestle. You own quite a few in your fund. What gives you comfort as far as valuations are concerned?
Companies engaged in consumption areas like food, FMCG usually have an advantage of brand strength (given customer loyalty and pricing power) and visibility of a longer-term growth. Another positive feature for these companies is low capital intensity, high cash generation and strong return ratios (RoCE, RoE, dividend payout, etc.) These characteristics make these businesses quite strong investment themes, where the key concern can be mainly valuation and not the business or management.
In good companies/sectors with high visibility, valuations usually adjust by time corrections rather than price corrections as good balance sheets, brand strength and business visibility provide comfort on some of these companies and it's only the stock weights that need some rethink.
The foreign parents of companies like Nestle and HUL have reached a saturation point. When do you see that trend replicating in India?
Typically, saturation is led by either a demographic change or economic prosperity of a nation. In the case of USA, Japan, countries in Europe, the demographic growth is not favourable, especially with an expected fall in population in the next 10-20 years. In some of these countries, the premiumisation trend started much earlier and hence growth from that avenue too is weak.
The way Indian demography and economic growth projections are placed, we see the saturation point quite some time away. We expect India's consumption to grow fast before a saturation point is visible.
How disruption-proof is the consumption theme? What are the threats to India's consumption story?
Recently, Hindustan Unilever's CEO, Mr. Sanjiv Mehta, said, "You can't say FMCG is recession-proof but it is recession-resistant." Similar can be the case with disruption in consumption! We expect brand loyalties to stay and as affordability increases, the youth being more 'brand-conscious' and 'aspirational', the consumption habits are likely to stay stable and grow.
The Indian consumption story looks quite favourable as of now. The risk, if any, seems more from overall economic growth for India. Consumption growth needs growth in per-capita income and that essentially means economic growth to remain in 7-8 per cent range.