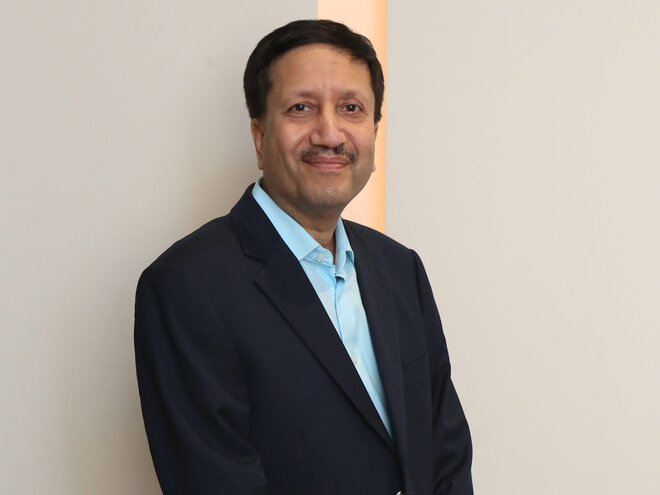 In an interesting one-on-one with Value Research, Ashwani Kumar, Senior Fund Manager, Reliance Nippon Life Asset Management Ltd. shares his views on the recent disappointing performance of Reliance Tax Saver fund, the current portfolio and his conviction in the automobiles and metals sector.
Reliance Tax Saver is going through the most testing time in its performance history. How much does that worry you?
Certainly, it does worry me because the money of a lot of small and large investors is involved. See, what is hurting its performance is that our investment thesis has got delayed owing to the slowdown in the economy's growth and the overall market performance. But I firmly believe it has only got delayed, it will come back in the next 12 months.
Our objective in this fund is to create alpha over a two-to-four-year time-frame. Although BSE100 Index is the fund's benchmark, we invest about 50-60% of the assets in the BSE100 stocks and take deviations in three to four sectors.
The Indian economy, in 2014, witnessed a euphoria initially when the new government came in but the real, big capital expenditure didn't happen. That's because the government's focus for the first few years was really on getting the basics right. From a capex perspective, roads was the only area which the government focused on, and it benefited. But the anticipated big investments in smart cities, dedicated freight corridors, defence, railways, etc. got delayed. That put a break on growth and it hurt our bets on capital goods, automobiles, financials, and metals and mining. These four sectors constitute about 80% of the fund's portfolio. Further, the delay in NPA resolution also impacted.
In last 18 months, we also have to be mindful of the fact that the markets have been fairly narrow, driven by just 15-20 stocks even as some of our stocks faired poorly. For example, many global cyclical stocks went down.
We are into inherently strong, best-in-class companies. If you look closely, about one-fourth of our portfolio is in MNCs. These are well-managed companies with significant know-how and global experience. These are also mostly free of debt. Their order books are very healthy and at some point it will translate into meaningful growth.
Inflation in India is low, interest rates are low and likely to get lower. Banks have already provided for a significant part of the NPAs. The stronger ones are in a good position to lend, they have the capital. And as the government spending begins to come back on track later this year, I see no reason why growth should not come back.
I'm very confident that a lot of companies we own should do well in the next 12 months.
So you are very comfortable with how the portfolio is currently positioned?
Yes, I am. I do not know about the volatility in the next few weeks or months, but I feel very comfortable with my fund's portfolio.
With your conviction in sectors like automobiles and metals, you are clearly taking a contrarian stance...
Yes, I'm taking a contrarian call, but on world-class companies in promising sectors.
Take steel for example. We are at 110 million tons of consumption while China is at 800. Owing to pollution, the steel capacities are reducing worldwide. In such an environment, strong incumbents which have significant capacities will benefit as the demand begins to pick up meaningfully with economic revival, and their profitability will improve. Further, big infrastructure spending will help metals volume growth in India.
In automobile, we are betting on two-wheeler companies which will benefit from revival in rural demand.
And now that the valuations have corrected significantly, I see no reason why these companies should not do well.
And what kind of timeframe are you looking at for your contrarian calls to play out?
In normal situations, such bets play out in about a year. They'd first decline but eventually rebound and outperform.
But this time around, the wait in some cases has been longer because of the delay in economic recovery. Global developments such as the trade war hasn't helped either. The demand in sectors such as steel and capital goods is a derivative of the underlying demand as well as prevailing sentiments in the economy which were primarily affected by such events.
But having said that, you would appreciate that it is very difficult to put an exact timeframe to your contrarian calls.
What do you look for when you are taking a contrarian bet?
We form a view about how big the opportunity is for company's products or services over a two-to-four-year timeframe, since the company's prospects will be tied to it. For example, in the case of automobiles it could be the penetration levels, in case of capital goods company it could be the total capital expenditure, and so on.
Then, we emphasise the quality of management and how well they conduct their business.
However, we remain cognizant of the red flags which may arise if companies are not able to deliver on their promise, while it can be because of their own strategies and change in its external environment can also be another reason. Taking contrarian calls becomes a challenge when external factors come into play because these are out of anybody's control.
Having said that, our current selection involves companies which are very well-positioned and have even survived slow growth environment head-on.
How do you view public sector banks? You have notable investments in three to four of them.
My view is very simple and its three-fold. One, they are very strong deposit franchises because in this business the raw material is money at the right price which they are able to deliver in terms of their CASA deposits. Second, they have an unmatchable presence. For example, State Bank of India, with a 40-crore customer base spread across the country. Unlike, NBFCs or the private sector banks, they are ready to go to places. Third, the needs of their customers are still very significant and underpenetrated.
In comparison to their private sector counterparts who have excellent customer analytics, public sector banks were late in putting their systems right. Therefore, they could not fully leverage the growth potential inherent in the needs of their vast customer base. But now they are getting their act together in terms of technology and strategy. So, when growth begins to happen, they will be able to participate on the retail side of business much more effectively by generating more business from within their existing customer base itself. This, combined with the kind of valuations they are available at, makes them investment worthy in my opinion.
Also, the large PSU banks would benefit from Capex and Infra spending.
Despite the performance pains, the AUM has been climbing upwards, demonstrating the steadfast faith of investors in you and your fund. What's your message to them?
Those who've invested in this fund in the last three to four years have reason to feel disappointed. But my clear message to them will be that they should continue with their investments and look at this portfolio at least one year down the line.
This is because I feel we are at the end of the pain as far as the low industrial production or economic growth is concerned and India's growth story seems to be all set for a comeback. The results of which this be seen in improved profitability of companies in the fund.
Many capital goods companies are already at five-six-year high order books while their valuations have compressed. And because our portfolio contains such high quality differentiated companies, there is a very strong likelihood our fund will show improvement in performance when the economy begins to rebound.