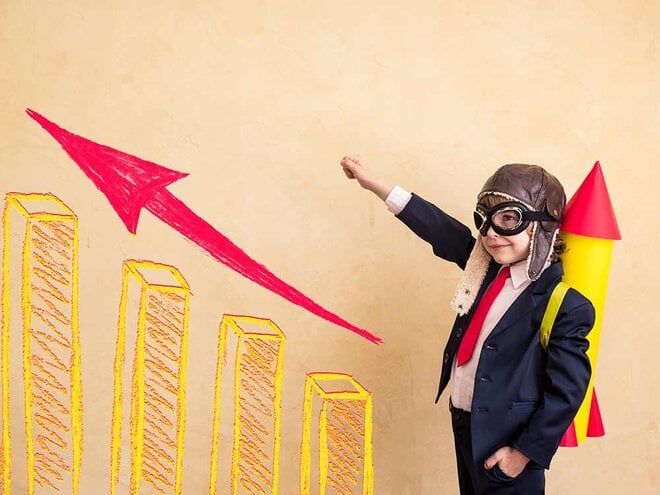 It is quite normal for a small-cap fund to stop accepting fresh investments for a temporary period of time. And for good reasons, too. Usually, the stock-selection universe for a small-cap fund is narrow. Hence, the fund often decides to stop or limit new investments on a temporary basis, especially when the fund size or the state of the market is unfavourable for fresh inflows. However, once there is a sharp correction and the fund manager senses investment opportunities in the market, the embargo on fresh investments is lifted.
This was precisely the case with the following three small-cap funds. They boast of a credible performance record and therefore, are worth considering for your small-cap allocation.
Fund
Category
Rating
AUM
(Rs cr)
Trailing returns (%)
3-year
5-year
L&T Emerging Businesses
Equity: Small Cap
5,516
21.3
-
SBI Small Cap
Equity: Small Cap
1,604
18.5
28.0
DSP Small Cap
Equity: Small Cap
4,672
11.2
22.9
Data as on March 29, 2019, for a regular plan, the growth option of respective funds
L&T Emerging Businesses Fund
A relatively new entrant, this fund has taken the category of small-cap funds by storm, beating both the benchmark and an average peer in each of the past four years of its existence. As a result, its trailing three-year return puts it miles ahead. However, its resilience is yet to be tested across multiple market cycles. In December 2017, the fund stopped accepting fresh investments of more than Rs 2 lakh to safeguard the interest of its existing unitholders. However, this restriction has been removed recently.
SBI Small Cap Fund
Another strong performer in the small-cap space, it delivered blockbuster returns in the bull markets like 2014 and 2017, while containing losses to levels less than the benchmark both in 2011 and 2018. Its AUM level, which is much lower than some of its prominent peers, can play to its advantage, as the fund has a long runway ahead before its size becomes a potential drag on its performance. SBI Small Cap fund started accepting fresh investments in May 2018 after a pause of over 2.5 years.
DSP Small Cap Fund
Earlier known as the DSP Micro Cap Fund, this fund made a big name for itself on the back of strong performance in the initial years after its launch in 2007. Money followed fame and the fund house had to stop accepting fresh investments in February 2017 when its AUM reached Rs 5,000 crore. The fund has reopened its gates, although only for investments through Systematic Investment Plans (SIPs) and Systematic Transfer Plans (STPs).
However, when it comes to performance, the fund has not shown much promise over the past two years. In the rising market of 2017, it failed to beat the benchmark as well as the category. Similarly, during the correction in 2018, it failed to fare well. Nevertheless, when it comes to its long-term performance record, it is still going strong, ranking at the top of the category on a 10-year horizon.