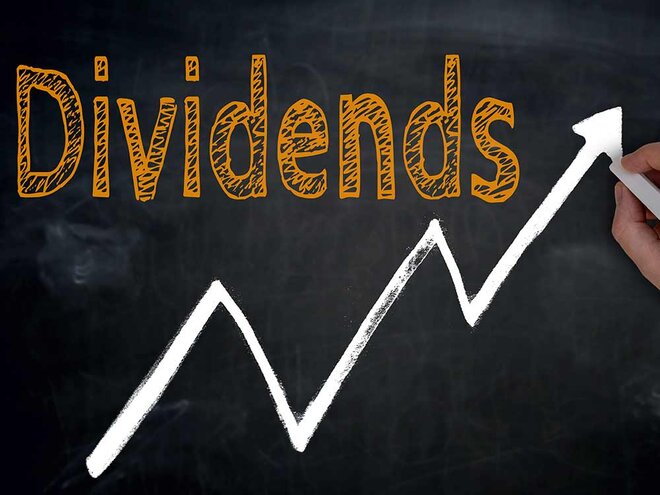 When it comes to equities, companies that generate stable returns inevitably score over those where returns and earnings are volatile. Markets reward predictability, which is why the HDFC twins are much sought after by the market because their earnings are consistent and, consequently, returns too are. Dividend payouts can be a key metric to measure fundamentals. Investors with a view of five years or more usually like high dividend yield stocks because the returns from these stocks are more stable. Unlike traders, investors don't like wild oscillations in returns and regular dividend payouts tend to reduce the volatility. Dividend payouts also provide regular income. There is sufficient data to establish that high-dividend yield stocks -- barring a few exceptions -- are companies with sound fundamentals, which is benchmark for long-term investments. We have identified a list of high-dividend paying stocks by using the five key parameters (see box). We identified a list of companies where the dividend yield is greater than 2.48 per cent (i.e. 2 times dividend yield of Nifty 50) and dividend payouts have been stable for the preceding three fiscal years. In addition, we also picked companies that had healthy sales and earnings growth. After applying the filters, four companies made the cut. Here's what we found about these companies.
The Five Point Filter
Market cap of a company is greater than 500 crore
Dividend yield is greater than 2.48% (i.e. 2 times dividend yield of Nifty 50)
Stable dividend payouts for three preceding financial years
Company has positive free generated cash flows for three financial years
Sales and earnings have been rising for the last three years
Indian Oil Corporation Ltd
It is the largest state-owned oil and gas company in the country and enjoys the distinction of being the entity that has posted the highest ever quarterly profit of Rs 14,513 crore (in March 2013). Reliance is the only private sector company to have come close with a quarterly profit of Rs 10,000 crore last quarter. It seeks to be present across all verticals (oil, gas, petrochemicals and alternative energy sources). The company has reported steady increase in revenues and earnings for the last three years and have begun the process of reducing oil imports by prioritising their non-oil energy portfolio along and focusing on increasing its LPG sales. With a dividend yield of higher than 15 per cent, Indian Oil could be a good addition to the portfolio for regular income generation. The company has also been decreasing its debt and has a return on equity greater than 20 per cent. An investor in this stock over the last 5 years without adjusting for dividends would have earned a compounded return of around 19 per cent. Dividends would have significantly enhanced this return to 27.30 per cent and yet the stock currently trades at a price to earnings multiple of 5.7 times. Volatility in crude prices and uncertain political scenarios due to US leading to sanctions on Iran continue to be a risk for the company as can be seen from their weak second quarter performance in FY 2019 due to increase in crude prices.
Polyplex corporation
Polyplex Corporation is one of the world's largest manufacturers of thin PET films which are used in packaging materials. With a dividend yield of 8.11 per cent, the company has paid dividends every year since 1993-94. They have diversified their portfolio into manufacturing different kinds of films. Its products include:
Sarafil base films which continues to be its key product used for use in packaging, electrical and industrial applications.
Saracote is a range of silicon coated films used as a carrier to pressure sensitive material.
Saralam range of extrusion coated film products used for various reasons like thermal lamination, book covers, carton lamination etc.
Saraprint is a non tearable film used for the digital print media segment like photo albums, commercial printing, etc.
They have a global presence and have over 1,700 customers spread over 76 countries across three continents. The company has integrated manufacturing and distribution operations in seven countries. With a decreasing debt/equity ratio and revenues rising steadily for the last three years, an investor in this stock for the last five years made a compounded return of 26 per cent. This return was further enhanced by 4 per cent taking the effect of dividends.
BSE Ltd
Founded in the year 1875, BSE Ltd is Asia's oldest stock exchange and one of the fastest stock exchanges in the world, providing a platform for trading in equities, currencies, debt instruments, derivatives and mutual funds. It also has one of the largest SME platform in BSE SME with over 250 companies and along with this has also launched India INX, which is India's first international exchange. In addition to a dividend yield of around six per cent they are in a business which has very high margins and have a return on equity greater than 20 per cent. BSE's market share is 10% in the equity cash segment and in the equity derivatives segment is less than 1%. It has been facing tough competition from the National Stock Exchange, which has been able to drive higher volumes in the cash segment and is an undisputed leader in the derivatives market commanding a market share of 70%, owing to a wider network with its presence in over 2000 cities compared to BSE's network of around 400 cities.
Hero MotoCorp
An investor's favourite, Hero MotoCorp is the largest two wheeler manufacturer in the world and commands a market share of over 50% in the motorcycle segment. It began operations in 1984 as a joint venture between Hero cycles and Honda of Japan and subsequently began producing motorcycles with high fuel efficiency and low cost. The brand became one of the most trusted brands in India. With the Hero Splendor still very common on Indian roads, Hero MotoCorp has established itself in many other countries as well. They have five manufacturing plants, which together have a total production capacity of more than 76 lakh two wheelers per year. The company has launched quite a few models of scooters and are increasingly trying to not only take on their former partner Honda in this space, which is the leader in the segment with its brand called Honda Activa in the segment, but also other players with successful models like TVS motors. Hero MotoCorp at present has 12.9% market share and this has fallen over the last few years. Despite being an overall market leader, the scooter segment in India is eating into the market for motorcycles and HeroMotocorp, its markets share in scooters has been declining over the years. However, Hero MotoCorp has an ROE higher than 30 per cent and its sales and earnings for the last three years have been steadily rising despite the headwinds it is facing. Over the last five years, it has given a compounded annual return of six per cent and if one takes into account dividends, the company has returned 9.5 per cent.