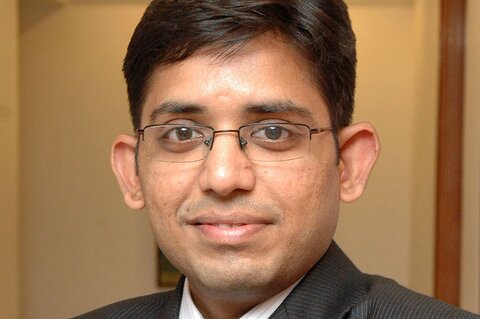 DSP BlackRock Smallcap Fund is a highly popular name in the small-cap space and has created long-term wealth for its investors. The fund is a good option in a shaky market.

Vinit Sambre, Head Equities, DSP BlackRock Investment Managers, does a quick Q&A with Value Research on how he navigates this challenging space. The fund which was earlier called DSPBR Microcap Fund was renamed DSP BlackRock Smallcap Fund in March 2018.
What filters do you use to weed out poor quality small-caps from your portfolio?
We would like to look at companies which have shown sustainable growth of, say, 15 per cent plus, averaging across cycles. We also focus a lot on the balance sheet and how leverage has been managed. We try to figure out how the business has grown vis-a-vis its working capital requirements. Generally, we like free cash flow generating companies, which manage capex via internal accruals and not via debt funding. We don't like companies which keep on issuing debt or equity to raise money. The long-term record on ROCE should be upwards of 17 to 18 per cent. If a business is able to show these, then we believe it can create wealth. Finally, beyond numbers is the quality of management.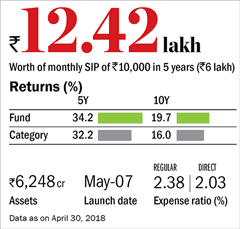 For a fairly long time now, your fund has been shut for both lump-sum investments and SIPs. Are you telling people that this is not a good time to invest in small-caps?
No, it may still be good to invest with a four or five-year view in the small-cap category. Our decision on opening the fund for both lump-sum and SIP would depend upon whether we find enough attractive opportunities to deploy the flows that we get. We have realised that it is difficult to deploy huge flows of money in a shorter time period in the small-cap category.
Retail investors often believe that they can do better than mutual funds by directly investing in small-cap stocks. What's your view?
If you are an expert, you can certainly try direct investing. But small-caps is a risky space. A number of small-cap firms have inferior business models and only do well in bull phases. Therefore, for non-experts, it is preferable to allocate money to fund managers who are tuned in to fundamentals and has a good understanding of the business.
This fund is closed for subscription since February 2017.
Over the next few days we will bring before you the top performers in the small cap fund category. So, stay tuned.
Here's the link to the other stories in this series.