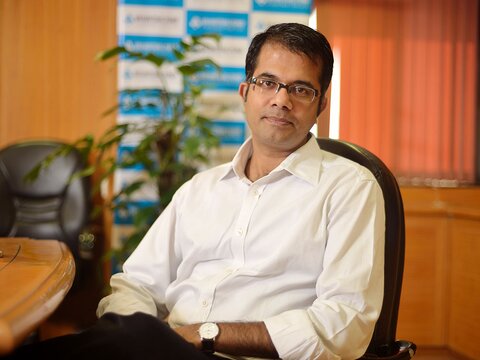 SBI Small Cap Fund has widened the margin of its outperformance over the category and the benchmark. It is a top-rated option in the small-cap bouquet.
SBI Small Cap Fund is the five year category topper in the small-cap space. The fund has made the most of big bull years such as 2014 and contained downside well in bear phases such as the one in 2011 through astute stock picking. R Srinivasan, Head of Equity at SBI Mutual Fund, shares his stock-selection credo in this rapid fire Q&A.
How does one home in on the right small-cap picks?
The approach of evaluating a business model or the management does not have to be very different for small-caps versus any other type of stocks. Due to their sheer quantum, a number of small-cap businesses are untested and immature, so to that extent one needs to exercise caution. We do not have pre-determined filters, but our insistence on higher returns on capital, growth and management integrity automatically weeds out poor quality. We are not too hung up on errors of omission and take a lot of time on the qualitative aspects of the business.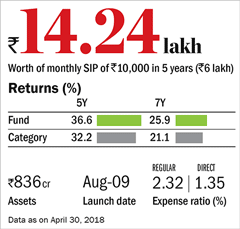 How important is it to track macros or sectors to identify good picks?
While broad macros have a limited role to play, identifying a theme or a sector does help in stock-picking. It is not a natural corollary though that all companies in that theme are good stock picks. We've liked 'aspiration consumption' as a theme for example and that has helped us to better identify stocks that fit this broad construct.
How does one avoid expensive mistakes in the small-cap space?
Diligence is an important pre-requisite to make money, whether in a large-cap or a small-cap. However, it is more important to have a larger margin of safety as you go lower down the capitalisation curve. Or at least, have a long enough time perspective.
SBI Small Cap Fund was earlier called SBI Small and Midcap Fund. It has opened its subscription again on 16th May 2018 after closing its gates to subscribers in October 2015.
Over the next few days we will bring before you the top performers in the small cap category. So, stay tuned.
Here's the link to the other stories in this series.