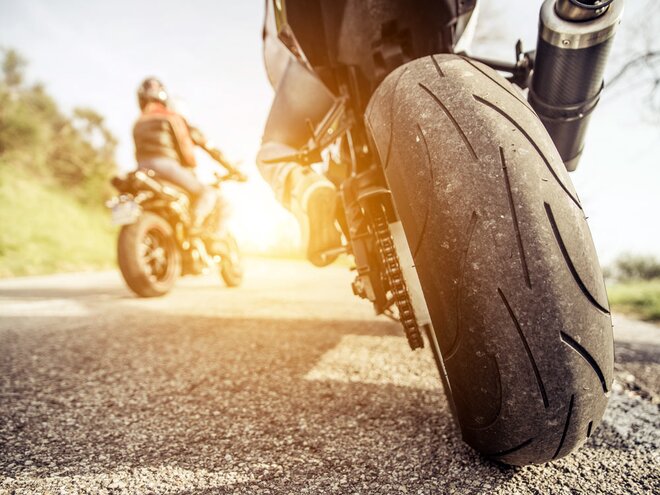 Bajaj Auto
Bajaj Auto was founded by Jamnalal Bajaj in 1945. Its iconic scooter the 'Chetak' had a waiting period of more than 10 years. Today Bajaj Auto is a leader in automobile exports, contributing more than 50 per cent of India's motorcycle exports and 70 per cent of three wheeler exports. In the performance segment (150 to 220 cc), it commanded a market share of 45 per cent in FY17.
Eicher Motors
Founded in 1948, Eicher Motors was earlier known as Eicher Tractors. Eicher manufactured its first motorcycle in 1901. Today it is known for its Bullet and Royal Enfield motorcycles. The Royal Enfield brand is the oldest motorcycle brand that is still produced. Eicher Motors is a leader in the mid-size motorcycle segment (250 cc to 750 cc) and commanded a market share of 95 per cent in FY17.
Constituting 80 per cent of the total volumes, the two-wheeler segment dominates India's auto industry. In FY17, motorcycles accounted for 63 per cent and scooters 32 per cent of the two-wheeler market. According to CRISIL, till FY20 the two-wheeler market would grow at 8-10 per cent, to more than 23 million units from 19.9 million units in FY17.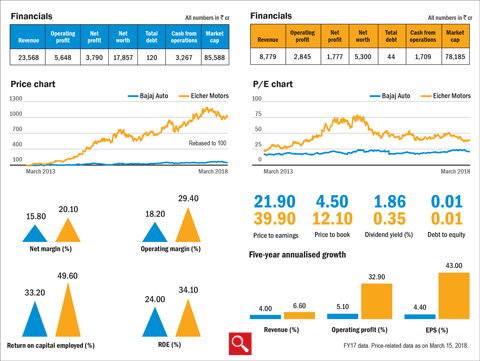 This story appeared in the April 2018 Issue of Wealth Insight.