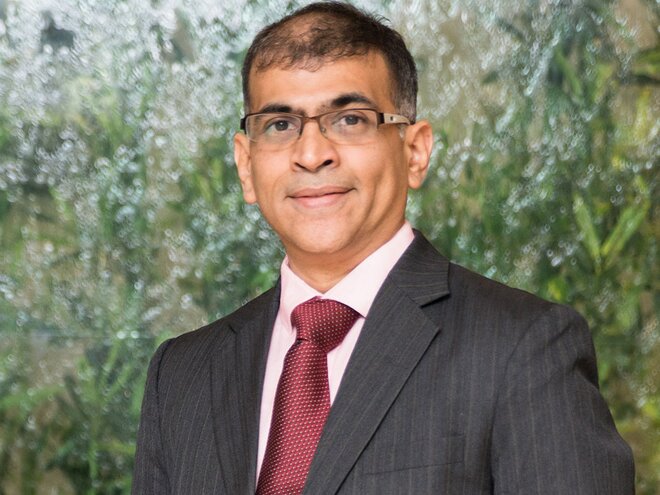 What has resulted in the outperformance by your fund in the last one year?
The outperformance of funds is a result of our rigorous investment process focused on bottom-up stock picking coupled with risk control.
Many stocks in your portfolio look overly expensive in terms of P/E. How do you see that?
It is a fact that valuations in the market today are no longer undemanding as they were, say, in the second half of 2013. However, we believe valuations need to be evaluated in the context of where we are in the growth cycle and sustainability of growth. A narrow focus on the near term P/E might lead to erroneous conclusions.
Your fund is heavily invested in mid and small-caps vis-a-vis the benchmark. This is so at a time when the managers of many mid-cap funds are shifting to large-caps due to ultra high valuations. How do you see that?
We believe in managing funds in line with their mandates. So, an investor buying Edelweiss Mid and Small Cap fund is clearly seeking an exposure to mid and small-cap portfolio and gets exactly what he is asking for.
Your allocations to individual stocks is quite small, the maximum being 2.89 per cent. Is this a risk control measure?
We try to accurately reflect our level of conviction while allocating capital to individual stocks in the portfolio. At different points in time, our position sizes can vary depending on the level of conviction. As a general rule, however, we believe it is prudent to have a higher extent of diversification in mid and small-cap portfolios as compared to large-cap portfolios.
What's your investment criteria?
Our research effort is primarily focused on identifying businesses which have both the ability and the opportunity to compound over long periods of time. We are also directing research effort to identify businesses levered to impending upturn in the growth cycle.
What makes you exit a stock?
The most common reason for exiting a stock position is when our investment hypothesis is proved wrong.
Do you have any special safeguards for small caps?
Quality and liquidity are two critical safeguards while investing in the mid and small-cap space. As we go down the size curve to research investment candidates, we try hard to make sure that we are not going down the quality curve. Also, liquidity is a very important consideration for sizing bets for small and mid-cap stocks.
What's the outlook for equities, especially mid and small-caps, in 2018?
Through 2018 and beyond, we expect improvement in the earnings-growth trajectory for corporate India and equity markets will likely reflect this improvement. We expect a quality portfolio of mid and small-cap businesses to continue to outperform a quality large-cap portfolio over medium to long term.
Which sectors are likely to do well in 2018?
In our portfolios, we are overweight on industrials, consumer discretionary and cement.
What's your message to investors?
I would urge investors and their advisors to focus on the quality of businesses in the mid and small-cap portfolios and pay special attention to the underlying liquidity of these portfolios.