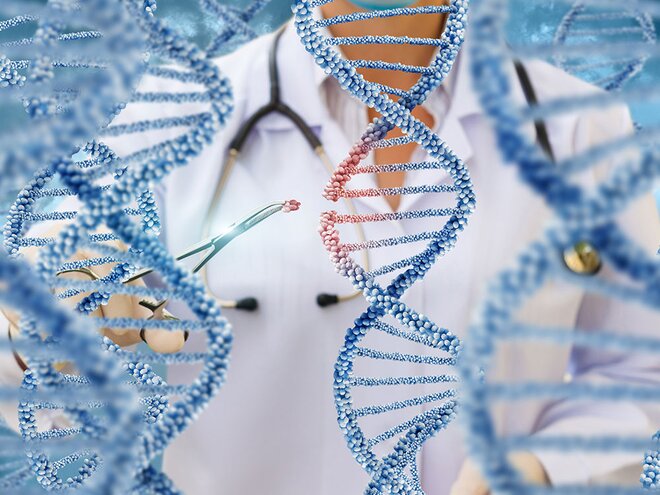 Those who keep an eye on insurance related news would recently have noticed headlines about the Delhi High Court striking down health insurers' practice of disallowing coverage of genetic disorders. Beyond what was generally reported, there are aspects of this meticulously researched and impeccably reasoned judgement from Justice Pratibha M. Singh that will have a broad impact on all kinds of insurance, and probably on almost everyone who buys insurance.
The case was originally filed by a customer whose health insurance claim had been denied by United India Insurance in 2012 on the grounds that his illness was a 'genetic disorder', which was an exclusion listed in the policy. This happened despite the fact that the same person's earlier claims for the same condition had been paid out.
There are some issues particular to the case which relate to the customary chicanery and bad faith that is the norm for Indian insurance companies. There are also some general issues that will have a larger impact. The particular issues relate to whether the insurer inserted the 'genetic disorder' exclusion during a renewal and whether the customer's condition was, in fact, genetic. Based on these issues, the trial court ruled in favour of the customer and obviously, the insurance company went to the high court.
The Delhi High Court took a larger view of the issue and also considered whether a general exclusion based on the broad label 'genetic disorders' should be done and even more broadly, should a person's genetic inheritance be used as a basis of any kind of discrimination at all. The court ruled against the insurance company on all these issues. Since this 'genetic disorder' exclusion is allowed by the Insurance Regulatory and Development Authority (IRDA) and enforced by all health insurance companies (both facts noted in the judgement), there will have to be an industry wide change of practice.
Also, in the judgement, there is direct as well as implied criticism of IRDA on a number of issues. The judgement notes that IRDA's guidelines for health insurance, issued in 2013, disallows congenital and genetic disorders without defining them. In 2016, IRDA issued a revised version which defined congenital disorders but neglected to define genetic ones. Moreover, these exclusions are not based on any empirical data or any data based observations that IRDA has made.
In passing, the judgement also observes that the latest guidelines cannot be found on IRDA's website. Consumers always knew that IRDA's website is less than useful, now this fact has been enshrined in a high court judgement! Perhaps the regulator will be moved to finally do something about this. Still, based on past experience, one can't be too hopeful.
The judgement then goes on to classify and define genetic disorders and comes to the conclusion that the term is too imprecise and generalised and potentially gives the insurance companies the leeway to reject a lot of common conditions in an arbitrary manner. Upping the ante beyond that, the court has ruled that even if genetic disorders are defined, they cannot be used to deny health insurance. It says, "...the broad exclusion of genetic disorders from insurance contracts/claims is illegal and unconstitutional."
There are two basic problems that the judgement, by implication, points out. One is that IRDA has legitimised exclusions without any empirical proof or scientific reasoning. If a rigorous examination is made of other exclusions, many more could be found to be essentially arbitrary. Most importantly, this could be the case with exclusions that are made not just in health insurance, but in life insurance too. The question immediately arises as to who will force IRDA to conduct this introspection. The answer is there in the judgement. "(Insurance) contracts have to be based on empirical testing and data and cannot be simply on the basis of subjective or vague factors. It is for lawmakers to take the necessary steps in this regard." This clearly and unambiguously calls for an amendment in the law and not just action by IRDA.
There is a second, even more important issue. Over the past years, there would have been many thousands of claims that have been denied to customers for genetic disorders. The clear implication of this judgement is that ALL those denials were violative of customers' rights, illegal and unconstitutional. How will the past victims of this illegality be compensated? The only answer that can deliver justice is that India should have class action suits. In cases like the above, when the court feels that an identical injustice must been done to thousands of others, it should be able to expand the case to include all those instances.