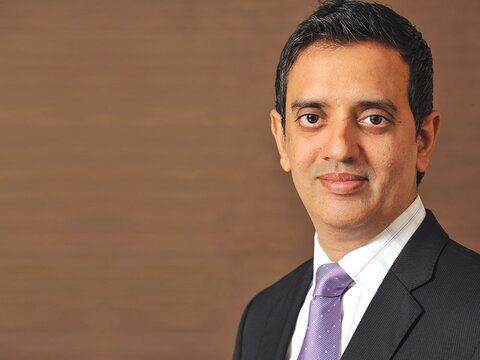 What is your investment universe?
The fund will invest between 75 to 100 per cent in mid-cap companies and 0 to 15 per cent in small-cap companies. Thus, it has the flexibility to invest up to 15 per cent in small-cap companies and up to 25 per cent in large-cap companies. Thus, the universe is quite large and we have a lot of flexibility. However, we would use the flexibility to invest in large-caps in a very selective manner. Mid-cap companies are currently defined as any company with a market capitalization less than the largest constituent of the NIFTY Mid-cap Index (and greater than Rs 500 crore).
What attributes should a stock have for it to become a part of your portfolio?
We like to invest in businesses with good fundamental attributes that are run by competent managements. At the same time, we want to pay a reasonable price for owning them. Ideally, we are looking for companies that are growing at about 15 to 20 per cent with good cash flow generation and acceptable return on capital. It is important for us to invest in companies when we can understand the business and its risks quite well and where minority shareholders are treated equitably. We would also opportunistically invest in companies where current profitability is below normal due to temporary adverse conditions and hence the business is available at an attractive price.
What kind of stocks never enter your portfolio?
We avoid companies whose business and its risks we don't understand well. We prefer not to invest in companies where management has a poor track record either of performance (e.g. consistently low ROE, negative cash flows) or treatment of minority shareholders. We are skeptical about companies with poor payouts, tax rates and cash flows and prefer to stay clear of them especially when they have all three attributes. Lastly, for more cyclical companies, we like to evaluate the business across a cycle and avoid those companies whose returns and cash flows across a cycle are unsatisfactory.
What will you attribute the relatively superior performance of your fund to in recent years?
We have followed a bottom up strategy in creating a portfolio of reasonable quality businesses while avoiding overpaying for them. In doing so, we have attempted to minimise our mistakes. This has worked well for us so far. We have held our stock for an extended time frame and this has led to good compounding of returns. We have also maintained reasonable diversification at all points and avoided taking aggressive cash calls.
Is there any tactical miss you regret (for instance, not owning a stock or not owning enough of it)?
Regret is an inevitable part of this business, be it the wish to have owned more of a winning idea, having avoided a laggard or the regret of not owning a stock at all. I regret not owning good businesses that were going through a temporary difficult period during which they became available at a reasonable price. I also regret selling many high quality companies just because they had achieved full valuations but were not overly expensive as they continued to compound over time after that.