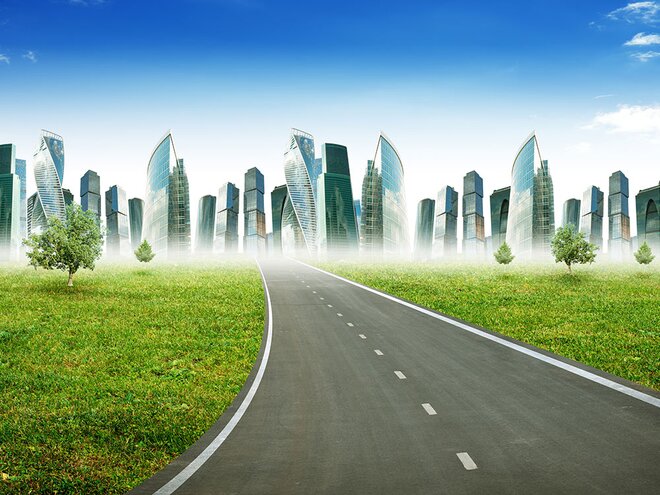 While it's true that behemoths such as Larsen and Toubro are symbolic of infrastructure development in the country, ironically 2017 has been a year when mid-sized firms rose to the spotlight (see the table). Indeed, they ticked all the boxes on revenue growth, profits and order flows. Their stock prices have accordingly rallied to outperform benchmark indices and infrastructure giants.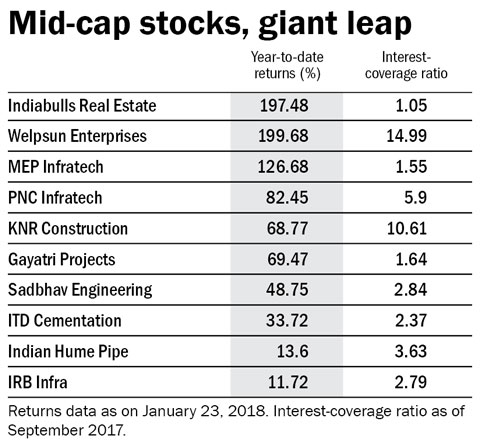 What is driving this investor frenzy? Primarily, it is the government's thrust on infrastructure, mainly roads, bridges, railways and waterways, with the highest allocation being to roads. Of course, these firms are the latest ones that learnt from the mistakes of the older ones. So did the authorities and regulators in the sector who faltered on clearances and procedures in the early years before they got their act together.
The recent orders awarded in the road sector have been smooth sailing, especially with the shift from the BOT (build-operate-transfer) to EPC (engineering, procurement and construction) framework and to HAM (hybrid annuity model) by the National Highways Authority of India (NHAI).
Firms such as PNC Infratech, KNR Constructions, Ashoka Buildcon and NCC (formerly Nagarjuna Construction Company) have order books that should drive revenue growth for the next two-three years. While earlier firms got stuck with cost overruns due to project delays, these have clocked stable revenue growth of 15 to 20 per cent over the last couple of years. Timely execution of projects, therefore, has enabled healthy profit margins and cash flows that are reflected in a decent interest coverage ratios for these firms.
A Nomura Securities report says that the government is set to award 50,000 km of road projects valued at Rs 5 trillion in the next two years. Moreover, the fact that the government is sorting out land acquisition and environment clearance issues prior to the awarding is reassuring for developers, banks and financiers, and investors.
Meanwhile, the offer to roll out a TOT (toll-operate-transfer) model for maintenance of existing highways is another carrot for developers. A report by Crisil Research forecasts a reasonable 12 to 13 per cent internal rate of return for participants in TOT projects based on NHAI's estimated "concession value" for the first bundle of nine projects offered.
That said, improved prospects are limited only to firms that are predominantly road developers. There is little hope in other infrastructure segments like power, which is still reeling with overcapacity. Irrigation and railways too are yet to gain momentum.
However, the road segment also has its share of problems. Funding, be it debt or equity, is tough for new projects, given that many financial institutions burnt their fingers when road developers got sucked into a debt trap about a decade ago. Besides, even in the TOT model, returns could be erratic if the toll-traffic intensity reduces due to unforeseen factors.
That apart, competition in the EPC segment is now rising. This could again spiral into a trend of unviable bids seen a decade ago.
In arrangement with HT Syndication | Mint