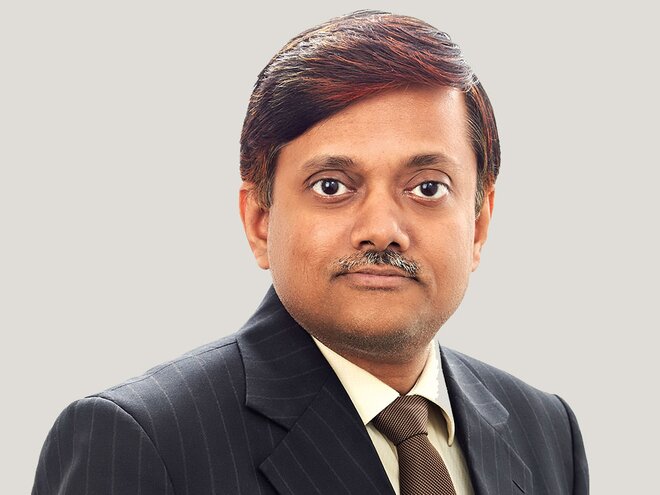 What has resulted in the outperformance by your fund in the last one year?
Our investment philosophy and stock-selection process have been the key to our success. At BNP Paribas, we follow an investment philosophy called 'BMV', which stands for 'business', 'management' and 'valuation'. We have stuck to this philosophy and focused on identifying companies having superior and sustainable earnings growth.
The fund follows a multi-cap strategy, with a blend of growth and value stocks. We spotted certain catalysts in some sectors ahead of the market and this has worked for us. For example, Chinese government's move to curb pollution, leading to the closure of a few highly polluting companies in energy-intensive sectors, hampered supplies to chemicals, steel, aluminium and coal industries. This move benefited Indian companies as they started to regain competitive advantage in global markets. Also back home, the central government is keen to encourage the use of cleaner fuels, which gave a boost to natural gas and cleaner fuel technology companies. We spotted this theme early and it has contributed to our achievement.
As per the fund objective, 'high dividend yield' stocks are "the stocks of companies which give stable returns in all market scenarios." How do you identify such companies?
As per the fund's definition of high dividend yield stocks, these are companies that have dividend yield in excess of 0.5 per cent at the time of investment. Apart from that, we also screen companies which have dividend yields greater than the dividend yield of the Nifty 50 Index. Typically, cash-rich companies that want to return money to shareholders and that have limited capex needs are the favourites. Historically, it has been observed that these companies also continue to pay regular dividends, irrespective of the volatility and movement in the broader markets.
PSUs give rich dividends, but not many of them feature in your portfolio. Why is that so?
BNP Paribas Dividend Yield Fund aims to invest in stocks with high operating cash flows. If the operating cash flow is used for capital expenditure, that could be accretive in terms of growth/capital appreciation. And if retained, it could be used to repay debt and strengthen the balance sheet. Likewise, free cash flows (operating cash flow minus capital expenditure) allow a company to pay dividends in a growth scare environment. Generally, companies with high operating cash flows are more resilient in a challenging macro environment and thus are also less volatile in a falling-market scenario. So rather than only sticking to the traditional approach of scouting high dividend yield companies, we go for companies which put cash to effective use.
When do you sell a stock?
While we endeavour to have a long investment horizon, we nevertheless believe there are rational reasons to reduce or eliminate portfolio positions. We would exit an investment in the following cases:
Adverse changes to the long-term earnings potential
The stock reaching its target price
Lack of confidence in management
Other compelling investment opportunities to allocate capital
Valuations not justified by earnings
How do you allocate funds across large, mid and small caps?
We do not take a conscious decision to allocate a particular percentage of our fund across market capitalisation. We follow a bottom-up stock-picking approach, which helps us in scouting opportunities, irrespective of their market capitalisation.
The top three sectors constitute 50 per cent of the fund's assets. Can this be a potential risk?
We have been overweight on financials and materials now for more than a year. Under financials, we own private retail banks, insurance, NBFCs and housing-finance companies. Under materials, we own chemicals, fertilisers, cement, metals and mining companies. In aggregate, it's a pretty well-diversified portfolio spread across multiple sectors and sub-sectors.