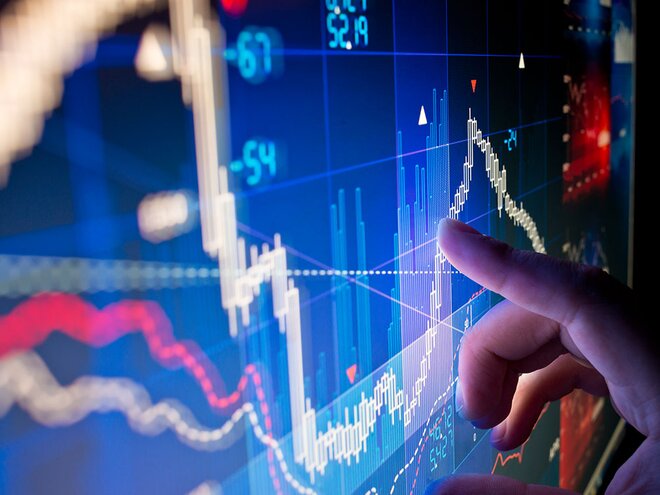 The 10-year G-Sec (Government Securities) is popularly known as benchmark yield because a number of lending rates are referenced to it. With the G-sec yield having crossed 7% mark, this presents a difficult situation for investors. In general, rising yields result in lower returns for debt funds. With the yield having moved up from 6.4% in August to the current level in a short span of time, we spoke to a few fund managers on what this move signifies, what could be their impact, where G-Sec yield could go next, and chances of the yield reverting back to its mean.
Yield basics
The yield is the amount of return an investor realizes on a debt security/instrument. Investors do not have to hold bonds to maturity. Instead, they usually sell them for a higher or lower price to other investors. As a G-Sec's price increases, yield fall. Any major movement in the 10-year G-Sec affects a wider section of the economy like NBFCs, housing loans, and consumer loans, etc. Debt funds who bet a large proportion of their money in G-Secs are also affected if yields rise (as prices drop). "As the market yields rise further, returns on the debt funds may come lower. The bigger sufferers would be the funds with longer average maturity," points out Mahendra Jajoo, Head Fixed Income, Mirae Asset AMC.
So, why did the G-Sec yield jump? Different experts have their own explanations.
Jajoo reasons that a combination of many global and domestic factors has resulted in the current hardening of yields. They range from the US Fed hiking rates and taking steps to shrink balance-sheet, crude oil price hitting fresh 2-year highs, headline CPI inflation bouncing back in October, slower-than-expected normalization of revenues after implementation of GST, and slowing direct tax collection giving rise to apprehension on possible deviation from the pre-stated fiscal roadmap.
Besides these factors, Pankaj Sharma, CIO - Fixed Income, DSP BlackRock Investment Managers feels the yield moved up due to Open Market Operations (OMO) sales of Rs 90,000 crore (liquidity is fairly tight implying pressure on yield curve.), heavy auction schedule (in Q3 government borrowing = Rs 165000 crore + OMO sales + State Development Loans or SDL's (weekly approx. Rs 9000 crore).
Tata AMC thinks that the G-Sec yield was also pushed up due to the proposed bank recapitalization plan of the government that might entail some impact on fiscal. "The structure of bank recap bonds (whether SLR status is there or not, whether HTM category or not) resulted in further nervousness. This also resulted in investors cutting positions and yields moving higher," the fund-house said.
G-Sec yield impact
Clearly, a lot of factors were at play for driving up G-Sec yield, and ultimately investors bore the impact. Just have a look at the worst performers for the 3-month period ended Nov. 28, 2017. All of them are GILT funds (mutual fund schemes that invest in G-Secs). Schemes like Franklin India Government Securities Fund - Long Term Plan, ICICI Prudential Long Term Gilt Fund, SBI ETF 10 year Gilt, Invesco India Gilt Fund and DSP BlackRock Constant Maturity 10Y G-Sec Fund have lost between 1.3% to 1.7% in this time period. Negative returns on debt funds are not as common as in equity funds. It is important to note that any debt fund with G-Sec exposure will be hit by rising G-Sec yield, and the negative impact is not limited to just Gilt funds.
Sharma of DSP BlackRock Investment Managers Pvt. Ltd. is right when he says yields on Government Securities are the backbone for the duration segment of debt funds, as other segments of the yield curve tend to align with the movements in the benchmark. "Rise in benchmark ten-year yields impacts market sentiments inducing higher volatility. Being the most liquid segment in the markets; mutual funds tend to maintain exposure in these securities especially in times of high volatility," says Sharma, who is the co-fund manager of DSP BlackRock Government Securities Fund.
Rising yields mean poorer returns for bond funds in the short term. Rajiv Shastri, ED & CEO, Essel Mutual Fund said: "It signals a negative move in the market, and investors may do well to reduce 'duration'. As far as 10-year G-Sec is concerned, the instrument is the benchmark instrument for our Gilt markets and movements in its yield is seen as an indicator of how bond markets in India per se are moving. Historically, the 10 year G-Sec has also been the most liquid instruments. Given its high correlation with the overall bond market movements and liquidity, it attracts continuing MF interest."
Yield outlook
Jajoo of Mirae Asset AMC says the current analysis of most of the above economic factors indicates a possibility of some more pressure on bond yields. "It is possible that yields move up by another 25 bps (basis points) in the near term. Obviously, the debt funds with longer durations will have some adverse impact. The shorter maturity funds will relatively be less affected," he said.
Sharma of DSP BlackRock Investment Managers has a different view. He feels that for the monetary transmission to be effective, yields on government securities cannot trade closer to bank lending rates. Presently, RBI has maintained a neutral stance on rates and has been consistently seeking monetary transmission from banks. "As the spread between government securities and bank lending rates are narrowing, we see limited upside to yields. Moreover, government auctions would considerably reduce in Q4 of FY 2017 - 18 which should cap the hardening bias on yields," he added. With a limited upside to yields; prospects of the government sticking to the fiscal targets will lead to softening of yields leading to a positive impact on debt funds.
In the recent months, market liquidity has been the single biggest driver of domestic bond markets. The RBI has been steadily reducing market liquidity in a relatively non-disruptive manner. In face of a hardening inflation and deteriorating fiscal deficit situation, we have seen yields hardening. Shastri of Essel MF argues that as of now, the RBI is oriented at stabilizing the market liquidity situation which implies that G-Secs may remain rangebound in the 6.85-7.05 range in the short to medium term. However, volatility could be there.
From the bond fund perspective, the situation may provide trading opportunities to fund managers to generate alpha as well windows of short-term investment strategies to optimize the volatility in bond markets.
Will yield drop?
Some fund houses expect G-Sec yield to drop. This has happened earlier when G-Sec yield fell from 6.99% in May 2017 to 6.4% levels by August.
Tata AMC said: "The current structure of the interest rates in the economy, which is largely defined by bank lending rates, may not allow much upward movement from current levels. Hence we believe that there is an opportunity at front-end of G-sec curve both in terms of decent accruals (almost 100 bps above repo) and the possibility of alpha once pendulum of yields starts to mean revert. Further, currently, the 10-year benchmark is trading at 100+bps spread versus repo rate which may mean revert towards 60-80 bps spread in the medium term ." Alpha means active return over an index.
Jajoo of Mirae AMC feels that long-term investors are better off not worrying too much about the yield movements. "Long-term money should focus on structural factors and build a portfolio on that basis. Moody's just upgraded India's credit rating due to improving structural strength. Investors who believe yields will start coming down again soon may look at dynamic Bond Funds or Income funds. Other investors may look at accrual funds or other shorter maturity funds. Any such decision should always be made within the overall investment objective and risk framework as applicable to the respective investor." he opines.
DSP BlackRock Investment Managers' Sharma recommends accrual strategies for investors seeking steady returns with low volatility. "Thanks to the recent rise in sovereign yields, investors can seek higher accruals in high rated portfolios of debt funds. In times of neutral stance on rates and prospects of the prudent fiscal regime, investors will stand to benefit to earn higher accruals without diluting the credit as well as duration profile of investments," he advised.
Investors can also look to invest in dynamic funds so as to derive the best of accrual as well as duration strategies. Herein, the investor doesn't need to switch in and out of accruals or duration strategies as dynamic funds are positioned to optimise respective strategies. As these funds have higher exposure to duration assets, investors would need to bear with relatively higher volatility.
Shastri of Essel MF said that G-Sec yield reverting to mean levels would pre-suppose a lowering inflation trendline, improved/ improving fiscal situation and other macroeconomic indicators turning benign to bond markets. "Presently, the macroeconomic environment seems to present several headwinds to the bond markets and from the MF perspective, we continue to recommend a shift towards short-term products such as Liquid and Ultra Short-term funds for now," he added.