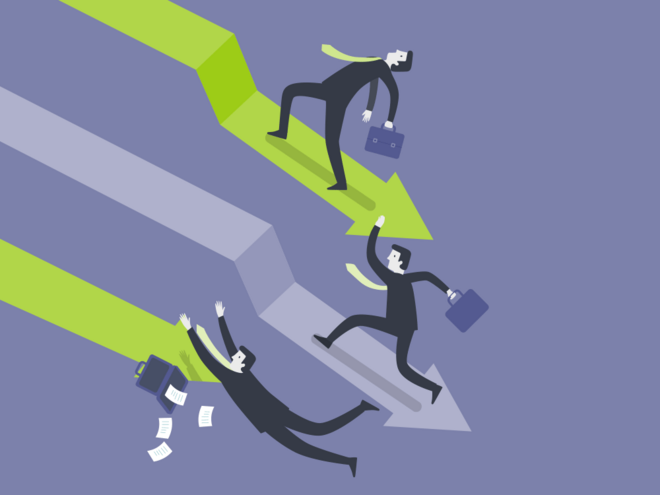 In the fourth part of the series we discuss the reasons and implications of market cap allocations tilting more towards large caps and emerging blue chips compared to mid or small-cap stocks.
Small or mid-cap funds which have leeway in their mandate to take up more large-cap positions take advantage of this leeway as their inflows expand. In the case of multi-cap funds, one may find the market cap allocations tilting more towards large caps and emerging blue chips as fund size grows, compared to mid or small-cap stocks.
Take the case of HDFC Midcap Opportunities, which, with assets of over Rs 17,000 crore, towers over the rest of its mid-cap peers. In mid 2012, the fund had a 20 per cent large-cap allocation and parked about 50 per cent in mid-caps and about 30 per cent in small-caps. Five years later the allocations had undergone a complete overhaul. In August 2017, the fund had about 30 per cent of its portfolio divided between giant and large-caps, 58 per cent in mid-caps and a smaller 12 per cent allocation to small-caps.
Quizzed about how he is steering the Rs 6,100 crore Franklin India Smaller Companies Fund in July, Franklin Templeton India's vice-president and fund manager, R Janakiraman, explained that there were three reasons why the fund remained open to new money. "One, when the mandate was designed, this scheme was allowed to invest 75 per cent in small and mid-caps, with the rest in large-caps. This not being a pure small-cap fund gives us flexibility to absorb flows. Two, the small-cap opportunity itself has expanded over the years. India's growth in recent years, unlike in the 2003-2007 cycle, has favoured domestic demand driven sectors, where there are a number of small and mid-cap companies. Three, we get a lot of flows from retail investors and these tend to be smooth. What we don't prefer in strong markets is lumpy inflows. Style also matters. Since my portfolio churn is low, I can run with my current positions for a long while," he said. A look at the latest portfolio shows that Franklin India Smaller Companies has a 9 per cent large-cap allocation, about 46 per cent mid-cap allocation and the remaining 45 per cent small-cap allocation, according to Value Research classification.
A similar trend can be observed in ICICI Prudential Value Discovery, a popular fund in the multi-cap category. Five years ago, the fund had 25 per cent in large-caps, about 40 per cent in mid-caps and the residual 35 per cent in small-cap stocks. But today, the fund sports a notable large-cap tilt, with 83 per cent allocation in large-cap stocks, 15 per cent in mid-caps and a meagre 1 per cent in small-cap allocation.
In an expensive market like the one we have today, a large-cap tilt makes sense, given the more reasonable valuations in the large-cap space, compared to the overheated mid or small caps. The above funds may, therefore, manage to deliver better returns in the event of market volatility. But in the long run, given that mid or small-caps have higher return potential, a sustained large-cap tilt can hurt returns.
Following are the links to the first, second and third part:
Can the jumbos dance?
Mandate matters
Liquidity challenge