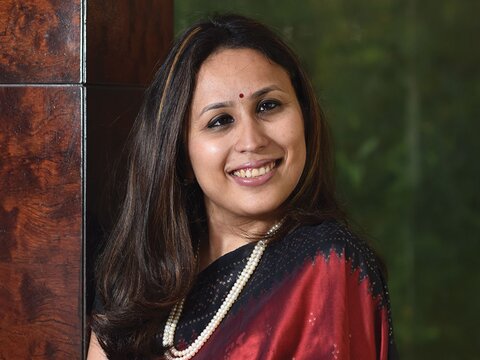 The last one year has been quite a journey for us. With the acquisition of JP Morgan Mutual Fund's onshore schemes, we have become more broad based in our product offering, with a complete suite across the risk- return spectrum. The two planks on which we are building the AMC business are quality and focus. So we plan to have only two to three flagship equity funds and two to three risk adjusted funds and a limited set of fixed income funds.
The industry is likely to double its investor base and register growth in the next three years. The mutual fund industry has seen moderate growth in investor folios - from Rs 4.7 crore to Rs 5.3 crore in the last five years, while retail participation has shown healthy growth, with overall AUM touching Rs 18 lakh crore at present from Rs 3.5 lakh crore in 2007. Markets are at an all time high now, so it is the perfect time to invest.
Managing return expectations
We are promoting more investments through the SIP route and lump sums into dynamic equity allocation funds like Edelweiss Dynamic Equity Advantage Fund and Edelweiss Equity Savings Advantage Fund.
On the debt side, we are advising on short to medium duration funds as opposed to long duration income or gilt funds.
Risk controls
In most of our funds, we are invested in quality companies - businesses with high ROE, low leverage and reasonable valuations - and are also holding some amount of cash, which can be invested in equities at a later and more appropriate juncture.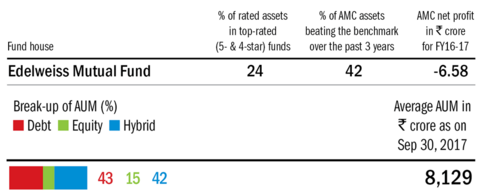 Rising industry assets
A major part of the assets are coming through the SIP route, which is more sustainable and predictable, and hence the challenges are not as grave as compared to those in 2007.
Growing clout of domestic funds vis-a-vis FIIs
Looking at the numbers in the recent past, domestic mutual funds have negated the effects of FII selling by buying more into equities when the markets are attractive.
Outlook for equity and debt
We are positive on equities for the long term since India is at the cusp of entering into the strongest phase of growth. On the debt side, majority of the cycle is behind us. However, in the near future, interest rates will continue to remain low as India is structurally moving towards a low inflation regime.