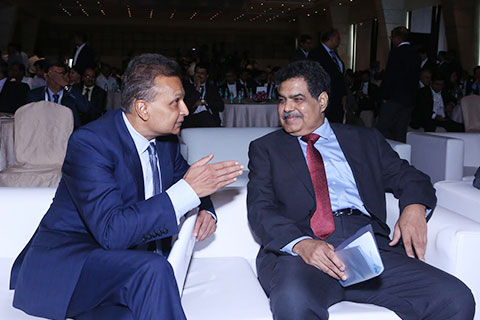 Billionaire industrialist Anil Dhirubhai Ambani today made a fervent appeal to make the process of buying mutual funds as simple as purchasing a mobile phone on the Internet.
Market regulator Sebi has already allowed mutual funds investments through digital wallets. Sebi is reportedly also in favour of allowing online marketplaces to sell mutual funds.
Speaking at the AMFI Summit in Mumbai, Ambani, Chairman of Reliance Capital, said that the national roll out of JAM (Jan Dhan, Aadhaar and Mobile-as-digital-platform) in a record time has prepared the ground for bringing hundreds of millions of unbanked and excluded Indians into the financial system, thereby setting in motion a growth dynamic for financial intermediaries which is unprecedented in its scope and size.
"Many of you present here today are quite young. So it may be easy to forget that India's mutual fund industry is a relatively young industry. In fact, I would claim it has barely moved out of its teens! While it's true that UTI started its first mutual fund way back in 1964, there were for the next 30 years no private player in the market," he said.
Reliance Group, together with Anil's late brother-in-law, Shyam Kothari, shared the exclusive privilege of launching India's first-ever private sector mutual fund in 1993 - Kothari Pioneer Mutual Fund. Reliance Mutual Fund was launched soon after in 1995.
Talking about the growth opportunity in mutual fund space, Anil Ambani said, "Consider this: While 9 out of 10 Indians have a mobile connection and 3 out of 10 a smart phone, only 1 in 25 Indians has an investment in a mutual fund. The comparisons in a global context are even more staggering. There are as many as 58 AMCs in the world which manage more money than India's entire MF industry put together."
India is today in the midst of a massive digital revolution, which is allowing young ambitious entrepreneurs to think big and execute bigger. The spectacular rise of e-commerce and other digital enterprises in recent years is a testimony to what technology can help achieve.
"It is time to learn from that experience. If e-commerce can exploit the power of technology to reach out to India's hinterlands and create better consumer experience, so can India's financial sector. It is time we made buying mutual funds as easy as buying a smart phone on the Net," Ambani pitched.
The SEBI has historically played an important and proactive role in the development of the capital markets while safeguarding the interest of the small investor.
India's mutual fund industry, with 5.7 crore individual accounts, at present has expanded its AUM to reach ₹20 lakh crore.