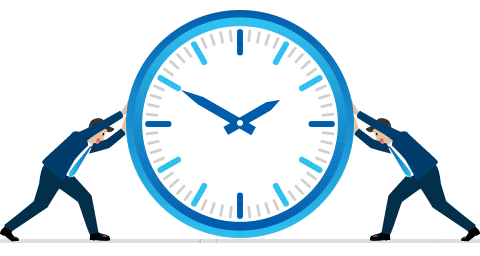 You've made the cardinal mistake and started off your SIP at the peak of a bull market. You're now worried that the markets will fall off a cliff. Well, with an SIP you don't have to worry. The analysis showed that if an investor kicked off his SIP at the worst possible time (a market peak), his chance of a loss was certainly high in the first year. But within the next three years, he would have broken even and begun to make some money.
A year-wise breakdown of SIPs shows that investments kicked off when the markets were in a bubble territory did struggle for their first couple of years. So of the 745 possible SIPs across schemes that one could have initiated in 2000 - the height of the dot-com bubble - as many as 645 ended up in the red at the end of their first year, while just 100 held their head above water. But by the end of their second year, half the SIPs had already broken even, with 370 of those accounts in the green. By the third year, 82 per cent of those SIP accounts were already earning a positive return and by their fourth year, all of the SIPs were back on their feet and getting ready to deliver a positive return (see Figure 1).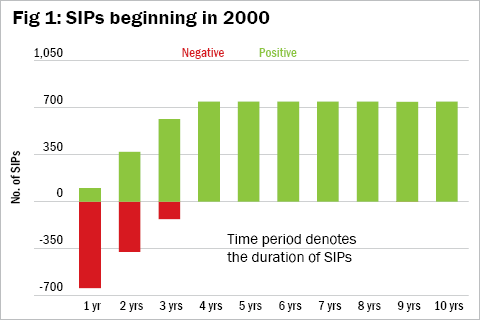 Investors who initiated SIP accounts in the market peak of 2007 saw an even quicker turnaround than in the year 2000 (see Figure 2). At the end of one year (2008), 62 per cent of those SIPs were in the red. But by the end of the second year, over 60 per cent of those SIPs had broken even. By 2011, a reassuring 99 per cent of the investors who flagged off their SIPs in 2007 had made some money.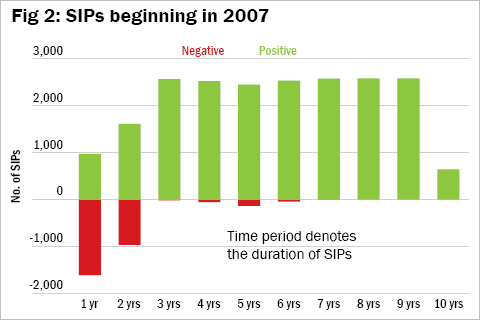 This suggests that investors with a ten- or 15-year horizon need not lose too much sleep over getting the starting point of their SIP right. But if starting off in a bullish market, they need to be willing to persist for five years or more to make a reasonable return.
As a corollary, even SIPs can't save you from the clutches of a bear market if you're looking to invest with a short horizon of one-three years. If you need your money that quickly, you need to either get the timing right (which is quite difficult) or stay off equities altogether.
This is the fourth of a 5-part series on the secrets of SIPs.