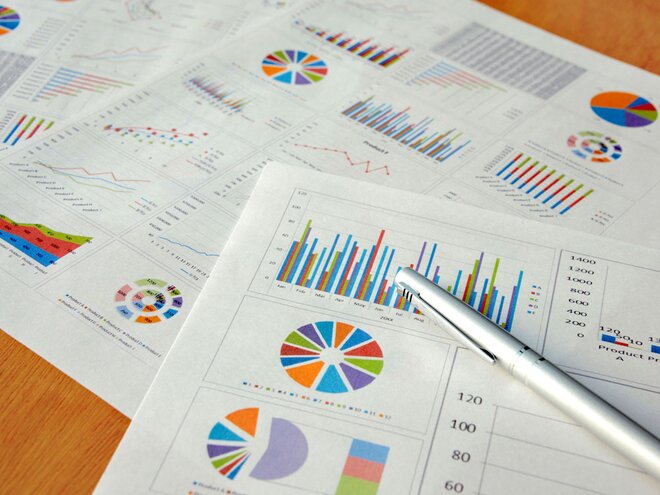 A mutual fund statement is pretty much like your bank account statement. It is a complete summary of your mutual fund investments. While formats and layouts may vary across fund houses, the basic components remain the same.
See the image below for an example of what a fund statement looks like.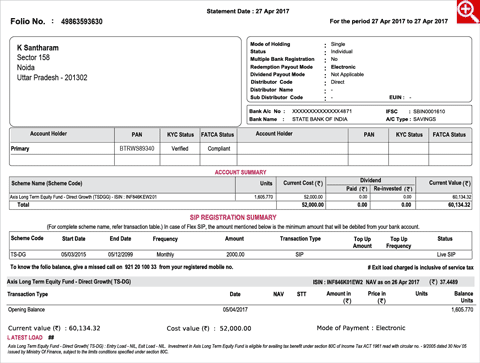 Here are six things you should keep in mind as you go through this statement:
1. Keep a record of your folio number. It is your reference number for the investment made. Each time you make an additional investment in an AMC, ensure that the folio number is the same. This will make it easier to track all your fund investments with a particular fund house. If you don't use the same folio number, you will have many folio numbers over time and this will make tracking your investments difficult.
2. Ensure that the name of the bank and the account number are correct to avoid facing problems at the time of redemption.
3. Make sure you are KYC compliant and have made your FATCA declaration. FATCA is a US law and as per an India-US treaty, Indian fund investors have to declare if they are US citizens or not.
4. If you have invested through an agent, his/her name code and EUIN number will appear in the account statement. Take a note of it.
5. See your transaction summary. This section mentions the types of transactions that you have opted for, which also include purchase, SIPs, SWPs, etc.
6. Understand your load structure. It gives you details about the entry and exit cost of your investment.
A fund statement is generated within two to three days of your investment in a particular scheme. You receive it within seven to ten working days if you have opted for a physical copy or in three to four working days on your registered email address. If you have not received one, you can always get in touch with the AMC that is managing your fund.