Our Q & A session with Anup Upadhyay, fund manager, SBI Magnum Multicap Fund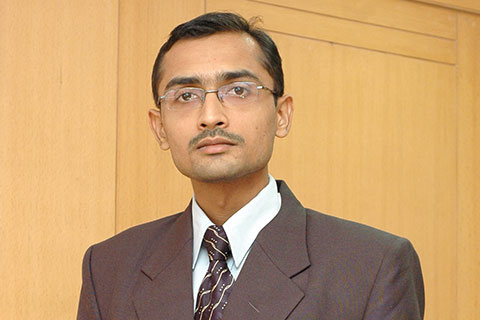 What is your investment universe?
Our research team actively covers about 300 stocks. The fund invests in stocks within this universe. We prepare detailed valuation model and financial estimates for these stocks after meeting with industry experts, unlisted companies and managements of these companies. The team also has a passive universe of about 600 stocks. We broadly track the performance of companies in the passive universe. Promising companies from the passive universe are brought in the active universe. Companies in the active universe that see deterioration in investment outlook are removed at regular intervals.
What attributes should a stock have for it to become a part of your portfolio?
We invest in the high conviction calls of our analyst team. A stock typically needs to have an attractive earnings growth trajectory over at least a 3 year investment horizon and needs to offer substantial discount to its expected intrinsic value after 3 years, to qualify for the portfolio.
What kind of stocks never enters your portfolio?
We stay away from companies with history of poor corporate governance or with known instances of short-changing minority investors. We also try to avoid short term, tactical calls.
What will you attribute the relatively superior performance of your fund to in recent years?
The superior performance is a result of the team's focus on stock selection through bottom-up, fundamental research and because of our efforts to gain time-horizon arbitrage. We try to allocate higher weight towards stocks that have an investment horizon of at least 3 years. The team doesn't spend time on timing the market or on taking large sector allocation calls. The fact that the fund is managed by a team of sector specialists has also helped the performance. The fund's flexibility on investment styles has also helped. It doesn't mandate any specific investment style like GARP or deep value as long as there is a clearly articulated investment thesis.
Is there any tactical miss you regret (for instance, not owning a stock or not owning enough of it)?
We could have benefited from higher exposure to metal producers or to smaller PSU banks. However, we could make up for that notional loss in excess return through exposure in other financial stocks and commodity names.