Kumar Shankar Roy speaks to Sankaran Naren, CIO, ICICI Prudential Mutual Fund, to get his views on what to expect from equity in 2017.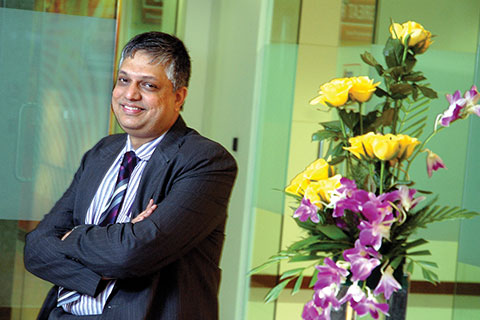 2016 has been a modest year for equity investors. Will 2017 be better? Why?
Year 2017 is likely to be an interesting year for capital markets as the effects of the various initiatives taken by the central government, coupled with the US presidential-elect taking office and the consequent announcements, are likely to keep the Street busy. Also, this budget will be closely watched, given the anticipation around the budget announcements post demonetisation. As a result of these uncertainties, the markets are likely to be volatile from near to medium term. Therefore, we are advising investors to opt for dynamic asset-allocation funds, which aim to benefit from volatility.
Will mid and small caps continue their outperformance?
Given the significant outperformance of the mid- and small-cap segments over the last three years, we expect large caps to gain ground in 2017. Even though there has been correction in certain pockets of the broader markets, most mid-cap names remain expensive when compared to large-cap names of the same sector. In effect, on a valuation basis, large caps look more attractive than the broader-market stocks.
Do you see a new set of themes taking market leadership in 2017?
Infrastructure and telecom are the themes that are likely to play out over the next two years. In the years ahead, it is very likely that investment preference may move from consumption-oriented sectors to infrastructure sectors. We are of the view that there is scope for correction from the current level in consumer names as many of these stocks are trading at unreasonably high valuations.
What does the Fed rate hike mean for FII flows into India?
Currently, India remains one of the top picks among emerging markets. Despite the near-term headwinds, India's strong fundamentals are likely to help it retain its position of being an attractive investment destination for foreign investors.
Mutual funds have been big buyers in equities in November, countering FII selling. What makes them so bullish right now?
From a two-year perspective, there are enough domestic factors which make India an attractive market. Given that investments in mutual funds are typically done from a long-term perspective, these very reasons make for a strong investor sentiment.
Many investors seem to be holding a lot of cash, hoping for a correction. What would be a good entry point?
There is never a straight-forward answer as to what a good entry point is. It is very difficult to time the market. Our advice to investors who are holding cash is to invest surplus cash in dynamic asset-allocation funds, wherein the investors can take exposure to both debt and equity based on the attractiveness of the asset class on the basis of certain set of parameters. These parameters are generally based on valuation models such as price-to-book value.