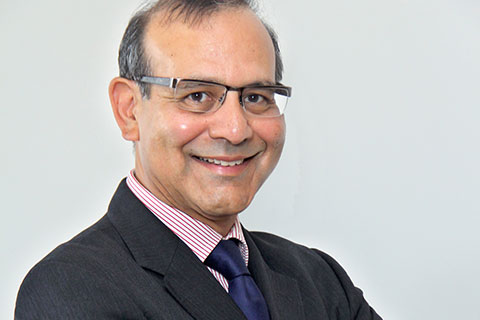 We are a process-driven investment-management company, which ensures that investment rigour is followed at all stages. We are the oldest mutual-fund brand in India, with more than one crore investor folios and a strong presence in the retail segment. Another of our strengths is a wide and deep distribution network.
Our weaknesses include a lack of distribution arm like some other mutual funds that have a bank or a distributor as a group company. To address this, we have been strengthening our presence in the banking-distribution area.

Challenges ahead
From a business perspective, big challenges include the speed at which investors adopt new technology for investing and competition from investment avenues like insurance and bank deposits.
From an investment perspective, the challenges are the direction of the stock market and its impact on the investor psyche, the monetary policy and its impact on interest-rate movement, and the commodity cycle.
Growth strategy
UTI has a strong team of experienced investment professionals. However, as a growing mutual fund, we are always looking to augment our team and to bring in fresh ideas. We have been making considerable efforts to further improve investor servicing.
Fund costs
I don't think that there is too much scope to reduce the total expense ratio (TER). As we are an under-penetrated country in terms of mutual-fund investments, there is a significant cost for mutual funds and distributors to reach out to investors.
Competitive pressure, along with growth and maturity of the market, will drive down the TER. However, the TER cannot be reduced to such an extent that it threatens the existence of service providers and the fund house itself.
Technological initiatives
We have launched a B2B2C app, UTI Buddy, for IFAs. It enables advisors to do financial planning without operational hassles. It allows them to initiate transaction recommendations to their investors, track commission statements and stay updated.
We have also launched a B2C mobile application for investors with features like new purchase, SIP registration, switch, redemptions and portfolio tracker. It has Risk Analyser, Retirement Planner and scheme-based SIP calculators for investment planning.
Outlook for equity
Markets like those of India are expected to continue to do well on account of their underlying earnings growth revival and also strong macro economy.