Our interaction with Lakshmikanth Reddy, fund manager, Franklin India Taxshield Fund.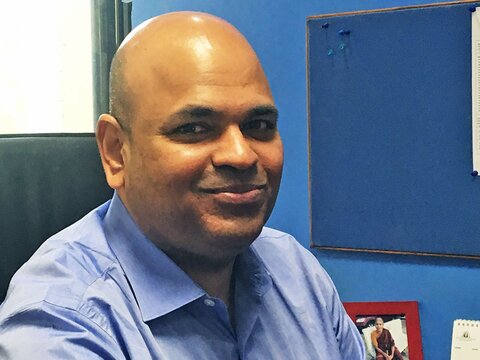 What is the investment strategy for the fund?
Franklin India Taxshield follows a diversified bottom-up stock picking approach when it comes to sector selection and market capitalization. The fund has not hesitated to pick up mid/small cap ideas where we see favourable long term potential. The idea is to have an optimum mix of large and mid/small cap stocks that can help the fund deliver superior risk adjusted returns across market cycles. The fund also remains to be sector agnostic but has prudent limits on exposure to single sector.
What is included in the portfolio and what is avoided?
Though our investment style has an inherent growth bias we are not limited by external style classifications. A fair comment on our investment style would be to describe it as bottom-up, research based, and dynamic 'blend' of growth and value. Also, we follow a bottom-up approach to stock selection based on fundamental research with a medium to long term perspective and ignore momentum stocks. The parameters and factors used in evaluating a stock will vary depending on the specific business and the company's competitive position within a sector. However, we believe in using a combination of quantitative and qualitative factors to evaluate investment prospects of individual companies. The latter along with a deep understanding of the business and management have been key contributors to the successful performance of this Fund.
Our sectoral exposures are a derivative of the bottom-up stock selection process. At a broad level, we are positive on the improving domestic consumption, particularly discretionary, and the financial services sector.
Tax planning funds have a different redemption pattern given the three year lock-in compared to the diversified equity schemes. How much does this factor play a role in fund management and investment? Does it have any bearing on cash allocation?
ELSS funds have a lock-in period of 3 years in order to claim the Section 80-C income tax benefits. The lock-in period also applies to every SIP investment meaning each instalment would be locked for 3 years. Investors also need to understand that equity as an asset class tends to be volatile in the short-term. One can ride over this volatility if the investment is held for longer periods of atleast 5 years. Preferably, an ELSS investment should be aligned to a long term goal.
The three year lock-in period allows the fund manager to make stock choices without being distracted by inflows or outflows and ensure a sufficient incubation period for equity investments to deliver. The funds track record is a reflection of the success of the disciplined investment approach. We don't take undue risks just because of the 3-year lock in period and position the portfolio towards delivering over market cycles. As far as cash levels are concerned, our portfolios are typically fully invested and the cash exposure is only to meet liquidity needs and/or due to portfolio restructuring/ rebalancing. This is because our product portfolio comprises long only products - a product structure that by design forbids managers from taking cash calls.
Any tactical miss you regret (not having, or not having enough or holding something) in your portfolio?
Over last one year several cyclical names have done well in metals and commodities space to which fund doesn't have any exposure. Similarly a lot of mid cap names, including across cyclical sectors, have done well which the fund did not own as a part of fund's long-term strategy to own structurally sound companies.