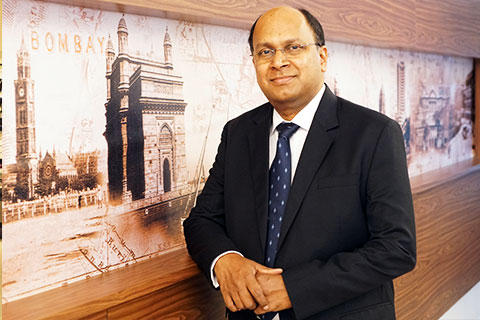 Our biggest strength is the parentage of Union Bank of India, one of the largest public-sector banks in India. Being a relatively young industry player, we carry no legacy issues. At the same time, this allows us to be more customer-centric by way of offering innovative products .
Our product basket is not complete and we are aiming to enhance it in the next 18 months or so. Our engagement with third party distributors also needs to improve. We are giving a lot of emphasis to a meaningful engagement with the IFA community.

Challenges ahead
Both equity and debt markets have had an excellent run in the last six months but we expect volatility in the short term. Convincing investors to stay put during turbulent times will be very important.
From the business perspective, achieving consistent inflow of funds is a challenge. To achieve this, a healthy SIP book is essential. Currently about one-third of our equity assets come through SIPs. We are aiming to increase it to 50 per cent within the next 18 months.
Growth strategy
We intend to grow at a steady pace across market conditions. Consistent growth will come from reaching out to more and more investors across the marketplace. We intend to increase our reach with the help of technology, by engaging more effectively with distributors and by focusing on creating customer delight.
Fund costs
It is a myth that Indian funds are more expensive as compared to global peers. For a geographically vast country like India, the industry needs to make significant investments to increase the reach. Considering the effort that goes towards providing the services at a pan-India level, AMCs need to have a reasonably good margin to run the business in a commercially viable manner. However, we also believe that the industry as a whole should take measures to reduce wastage and increase the use of technology in order to bring down the costs.
Technological initiatives
We are evaluating new technologies and constantly trying to find solutions that could benefit our customers and distributors. Our facility of transacting through ATMs has also had many takers.
Outlook for equity and debt
The recent rally across asset classes may not repeat to the same extent. Short-term volatility is a near certainty. We stay very positive about equities over the medium to long term.
There are still good returns to be made in debt markets over the next 12 to 18 months as interest rates are expected to come down further.