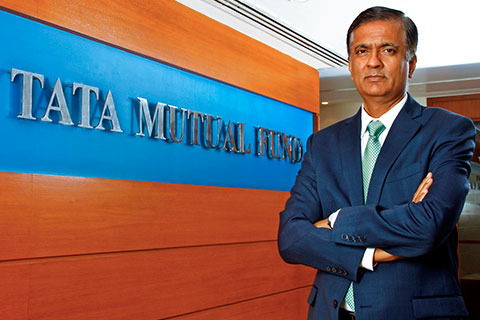 The immense trust and respect that our brand name enjoys among all stakeholders is clearly the biggest strength of our AMC.
Our weakness continues to be achieving the desired results in leveraging the brand name appropriately to gain the market leadership that we deserve. We are therefore putting a robust plan in place to position our AMC distinctly within the industry.

Challenges ahead
From a business perspective, we are extremely optimistic that the industry is set to expand exponentially as financial awareness increases. There is a real possibility of our business moving from a predominantly 'push' model to a 'pull' model. The challenge therefore will be one of having a business model that is optimised to make exponential, not incremental, gain in share. All aspects of the business, from product to investment to marketing to digital, will have to come together seamlessly to take advantage of the upcoming growth.
Growth strategy
We believe that our current geographic footprint over 72 locations, a competent investment team and strong partnerships have enough scope to absorb a large part of the upcoming growth. At the group level, we are very serious about digitising across functions, with a focus on improving the experience of our investors.
Fund costs
Some reports that have suggested that Indian fund costs are high need to be looked at in the correct context. From a retail-investor perspective, we think that the regulator in India has taken steps, like removing entry loads, that are in favour of the retail investor in India. Secondly, in the competitive landscape that we are in today, the costs are being steadily calibrated in favour of the investor across categories. Lastly, the changing landscape in technology will reduce costs across AMCs and distribution alike in the long run. Hence, we do not foresee an immediate need for cost reduction.
Technological initiatives
Our plans in the area of technology are still at the strategy level as we develop our game plan. We are talking to experts in the areas of technology, industry experts and intermediaries to get some idea of what the future beholds.
Outlook for equity and debt
Equities have seen a good year but markets are not cheap currently. However, quality companies with cash-flow visibility and lean balance sheets should continue to outperform. Hence, one should invest in markets with a longer-term view, and return expectations should be moderate. However, with a three- to five-year view, equity markets remain very attractive. Bond outperformance from this point will be a challenge.