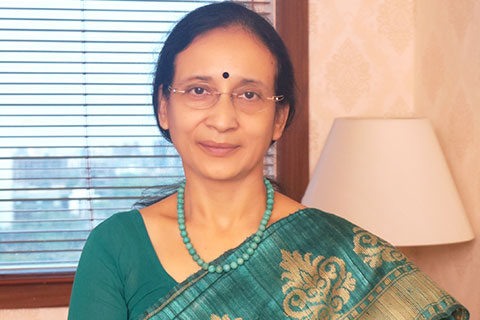 I think a very strong distribution network, consistent scheme performance over time periods and a strong parentage are some of our biggest strengths. We need to fully leverage our brand and distribution network, for which we are making conscious efforts and the results are already visible.

Challenges ahead
In business, some of the key challenges we see are those with regard to increasing mutual-fund penetration in the country, 'regulatory rationalisation' and above all the increasing pressure on margins.
On the investment side, stretched equity valuations and a sharp rally in debt pose a challenge to creating value in the future. It is always a challenge for the investment team to find winning stocks in a flattish/volatile market. These challenges, I believe, will be effectively managed by the strong processes and the experienced team we have.
Growth strategy
We are continuously rightsizing and upscaling our teams. We have already launched our exclusive distributor portal and application for our partners to help them have a single view of their business with us, along with helping them execute online transactions for their clients. We have made our training and development initiatives more inclusive and widespread. Our efforts on new-distributor empanelment have increased in B15 cities. We have also adopted SAP and CRM to make our internal processes seamless and robust.
Fund costs
Given the gap we have today between potential and actual investments made through mutual funds, we need to invest a lot in various distribution channels. It will be incorrect to compare India with developed global markets due to a very low per capita income and a very low ticket size. Moreover, in more than 60 per cent of AUM, expenses charged are much lower than the regulatory permitted expense structure.
Technological initiatives
We have divided our digital initiatives into partner centric and investor centric. For partners, we have developed a dedicated mobile app, SBIMF Partner and a dedicated portal on our website. For investors, we have a dedicated mobile app called InvesTap, which has a unique financial-planning solution. We have also launched a new website for a more-enriching user experience.
Outlook for equity and debt
Given the expected growth in corporate profitability, equity markets should continue to do well. Gains in bond market may be limited and a large part of return will come from accrual.