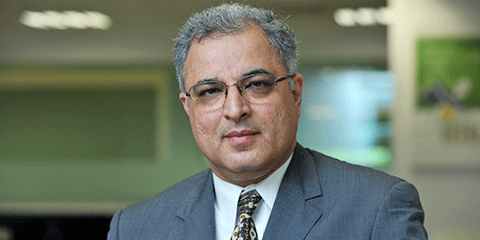 Principal is a Fortune 500 company, with over 135-year experience in the asset-management business. Our JV partner Punjab National Bank provides us a great distribution platform.
Our investment solutions are backed by sound investment-management processes and support from Principal. Over the last few years we have been working towards consolidating our position in long-term asset-management business. We are developing new solutions to meet the needs of our investors.

Challenges ahead
The mutual-fund industry is still young and accounts for less than 10 per cent of the total wealth of an investor. We support the belief that the industry will grow exponentially. We are continuously evolving our value proposition, products, services and distribution platform to increase our mindshare with diverse classic retail investor while remaining resilient and adaptable to continuously evolving regulatory changes.
In an uncertain global environment, managing volatility in portfolios is going to be a key challenge. In fixed-income markets, if the inflation trajectory does not moderate in line with expectations, that would be a risk.
Growth strategy
Our current focus is on how to make it easy for our customers and partners to do business with us. We use established and tested customer experience maturity-assessment models to baseline and measure customer experience and track improvements.
Fund costs
Today there is great amount of transparency in the cost that a fund charges to the investor. Additionally, there are guidelines that cap total cost to the investor. We are continuously adopting higher levels of automation to reduce the costs. I personally continue to hold a belief that the investor pays higher attention to risk-adjusted return and attainment of goal vis-a-vis the fee charged to the fund.
Technological initiatives
We are making investments in technology, responsiveness and our communication services to improve the experience our customers and business partners have from interactions with us.
Outlook for equity and debt
Indian equity should perform relatively well due to its better growth prospects and a stable to improving macroeconomic scenario. In fixed income, with rate cuts, we do not think the fall in yields would be what we have seen previous year.