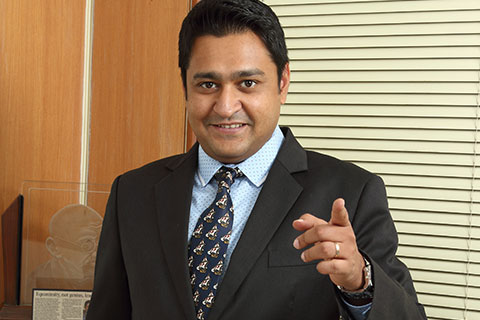 Our top strengths are (1) focus (single scheme, equity focus, where the fund can avail of all opportunities across sectors, market caps and geography), (2) alignment of interest with the unit holders as we (promoters, sponsors, directors, employees) have substantial 'skin in the game' and (3) transparency as we are the only fund house that organises AGMs for our unit holders and distributors and put ourselves up for their scrutiny.
The weakness is not having enough visibility due to a lack of retail brand and branch network. To resolve this, we are leveraging NSE and BSE platforms. Also, we are spending more on increasing visibility through ads, YouTube videos and other investor-awareness programs.

Challenges ahead
Though the equity exposure is slowly increasing, a lot more needs to be done in terms of regulations and ease of on-boarding as well as not confusing the end-customer by having multiple schemes with similar portfolios but different nomenclatures.
From an investment standpoint, we live in a low-interest-rate, low-inflation and low-growth world. My expectation is that equities will do better than other asset classes over a period of five plus years but investors should factor in lower nominal returns. With inflation around 6 per cent, 12-13 per cent returns from equities is pretty good.
Growth strategy
We are currently in the process of developing our own app as well as revamping our website. A lot of investors come through the online route, so we need to make sure the investor gets a smooth experience without any glitches.
We have also added people in the customer service and distribution facing teams. In addition, we are exploring WhatsApp-based customer-service initiatives and live online chat sessions.
Fund costs
As we are a small fund house, we operate at one of the lowest operational costs in terms of salary, rental, admin expenses, etc. As scale goes up, the costs will come down. I have already given a roadmap for the total-expense-ratio reduction to our investors.
Technological initiatives
Given our small size, we are not a big innovator in this space. We are replicating the industry's best practices and procedure. We would rather use our resources on our core activities and increase visibility for our fund.