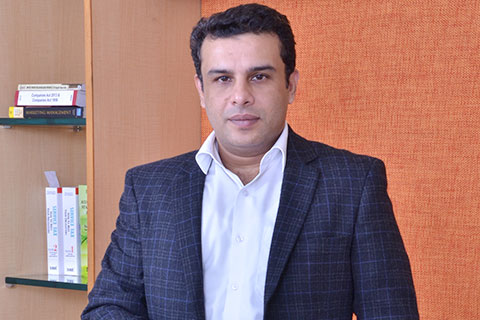 Our biggest strength is our fund-management philosophy and processes, which are very well supported by robust processes across the critical areas of operations, risk and compliance.
One of our major weaknesses has been a lack of retail presence in crucial market zones. We are now focusing our efforts on developing our presence in the North.

Challenges ahead
Due to a high inflation environment, nominal growth rates for the Indian economy have been high, which has a direct impact on corporate-profit growth and consequently, stock-price performance. With inflation control now occupying centre stage, nominal growth rates are set to reduce, which will ultimately have an impact on stock-market returns. We believe investors will have to readjust their expectations downwards and this transition may cause some angst and disappointment.
Growth strategy
Our focus has been on process improvements through the use of technology. While we have added people in crucial functions, emerging technology solutions are proving to be far more effective in serving the needs of our investors than just increased manpower.
Fund costs
We believe that the reported difference in expenses suffers from serious lacunae which need to be corrected before we reach any conclusions. In our analysis, it is the proliferation of closed-ended schemes which is causing industry-wide average costs of both equity and hybrid schemes to remain elevated. This is easily visible if one analyses costs by classifying the available schemes in four parts, open-ended equity, closed-ended equity, open-ended hybrid and closed-ended hybrid.
On our part, we have no close-ended products and have no plans to launch them as part of a voluntary commitment to delivering lower investor costs.
Technological initiatives
There have been major advances on the payments side; we have kept pace with all of them. However, we believe that the United Payments Interface will truly revolutionise the way the industry works and result in far lower costs for investors. We will be at the forefront of offering these efficient and enhanced services to investors.
Outlook for equity, debt and gold
A repeat in the performance of equity, debt and gold is highly probable in the coming year. However, we classify the role of gold in INR terms differently. Given the relatively uncorrelated returns of gold with other asset classes, to our mind, gold is a wonderful risk-management tool and should form an essential part of any portfolio.