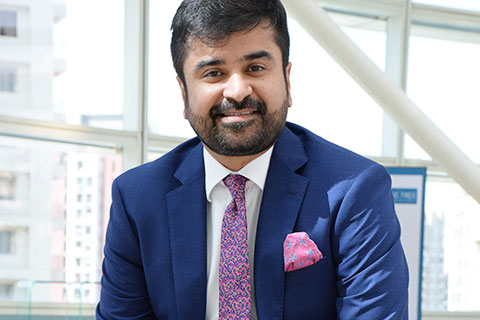 Our biggest strength is our focused approach to investing as well as conducting our business. We offer limited number of equity funds based on our 'buy right, sit tight' investing philosophy.
Being a relatively young AMC, our weakness has been a lack of awareness about us and we are working on that by investing in brand awareness both in the B2B as well as the B2C space across traditional and digital media.

Challenges ahead
The western world has a challenge of growth. We have growth and tremendous wealth-creation potential, so returns will not be a challenge. It will be about investors' ability to remain invested in equities. Over long periods of time, equities do deliver in line with corporate earnings, but it's a known fact that the volatility in share prices is way higher than the volatility in earnings. This volatility results in emotional responses of greed in rising markets and fear in falling markets. When evaluated in hindsight after the data plays out, one usually rues that the reactions were disproportionate to the changes in corporate earnings. Investors need to overcome the urge to react and must remain invested.
Growth strategy
If one goes by the 90 per cent rule of business, in asset management, the 90 per cent factor is investing process and resultant product performance. We have made highest investments in equity investing and research teams in the last few years. Apart from this, we have expanded operations, customer service and sales support. Technology upgrade is also a significant area of investments.
Fund costs
The largest cost in the mutual-fund industry is duplication of distribution reach and resultant channel conflict. I don't see why AMCs have thousands of sales personnel and hundreds of branches, when the more efficient customer-centric way is to build distribution.
We have very focused, high-quality distribution through various platforms. It is noteworthy that we manage nearly Rs 15,000 crore in equity assets, including our PMS and mutual funds, but we have only about 40 people in sales, and distribution and our total employee strength is 105.
Technological initiatives
All fintech developments are exciting. We are investing more in our presence via brand and content on digital media than on traditional media because we believe that digital media can allow younger AMCs like ours to leapfrog on reach and availability.
Outlook for equity
I believe that the pick up one is seeing in equity is more structural and sustainable.