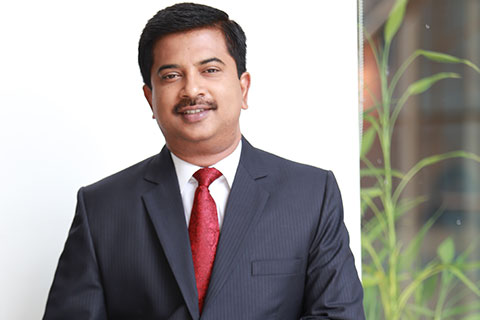 Mirae Asset has global AMC experience, with strong investment and risk-management capabilities. We have a team of dedicated investment professionals. This disciplined approach has helped create a consistent track performance of our schemes across various market cycles. We also believe in one fund per category, and this is the direction in which the regulator wants the industry to move.
We are still in the initial stage of business development, and we need to increase our product offering and AUM in the fixed-income space.

Challenges ahead
The challenge for us will be to continue our strong growth. The process of fund selection is still pretty skewed to very short-term performance. If we get our advisors and investors to invest in line with their goals, we should continue to see robust growth.
From an investment perspective, currently in the equity market, we are witnessing high liquidity chasing relatively few investable ideas. We need to constantly evaluate that returns are not diluted if flows were to gain further momentum.
Growth strategy
We endeavour to continue to create a pleasant investment experience for our investors. We are investing in our business and strengthening our investment team across both equity and fixed income functions.
Fund costs
Mutual funds charge 2-2.5 per cent for managing equity schemes. This, to me, is a very fair charge, given the importance of the services we render. As most funds are open-ended, investors always have an exit route if they are not happy with fund performance. But for funds that meet the desired goals of the investor, the present expense ratio is fair and not low.
Technological initiatives
We have been investing in our transaction capabilities so that informed investors can make online both lump-sum and SIP investments. We also have our products available on Karvy mobile app, K Track. We are also evaluating other modes of transactions, which will provide ease of transaction and information to customers.
Outlook for equity and debt
Equity markets have moved as leading indicators in anticipation of the likely recovery in earnings. At an aggregate level, we do not expect expansion in the P/E multiple, but returns will be in sync with earnings growth.
We believe interest rates in India are on the downward trajectory, and hence fixed-income products will provide good opportunities for capital appreciation from a slightly long-term perspective.