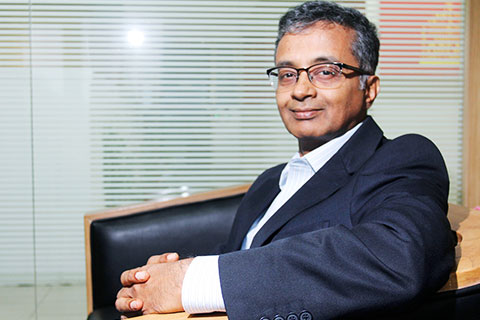 Mahindra's financial-sector business is a strong semi-urban and rural brand across more than 1,300 cities and 2,70,000 villages. In that lies our core advantage. As is obvious in our choice of fund names, our communication approach is simple and investor friendly.

Challenges ahead
Today, we get very small allocations of incremental financial savings by Indian households. Penetration beyond the top 15-20 cities is the main challenge before the mutual-fund business in the years to come.
Growth strategy
We are a startup and like all prudent startups we are adding resources as we grow. However, we have a mandate to service the customers across semi-urban regions, and, as we speak, there are nearly 60 people working directly for Mahindra Asset Management Company. These are in 27 locations across India. The objective is to reach over 50 locations by first quarter next year.
As far as investments are concerned, we see an opportunity to invest for the long term coming up in the Indian markets, both in the mid-cap segment, where valuations are likely to come off a bit over the next year, and more so in the large-cap and natural-resources business over the next accounting cycle.
Fund costs
While cost efficiency must always be a central focus for all investment-management activities, we believe that we should not compare ourselves to global standards on just one parameter, viz., cost. We believe that as we achieve scale, costs will come down automatically.
Besides, as an industry we have yet to build a large distribution infrastructure to achieve all-India penetration. Advisors, counselors and distributors must earn a fair wage or else we will never attract professionals to this category. It is more important to focus on value for money that we offer than the actual costs.
Technological initiatives
We see great possibilities in remote-access technologies that will allow investors anywhere in the country to invest in mutual funds online. We have been waiting for a payment system that seems to be arriving in the form the UPI. Delivery of advice using technology is perhaps the way forward that we need to explore more vigorously.
Outlook for equity and debt
You don't need to wait for markets to rally and perform to make money in the markets. Money managers generally make better than market returns in any market. We believe that the opportunity to do so in Indian markets is far from over.