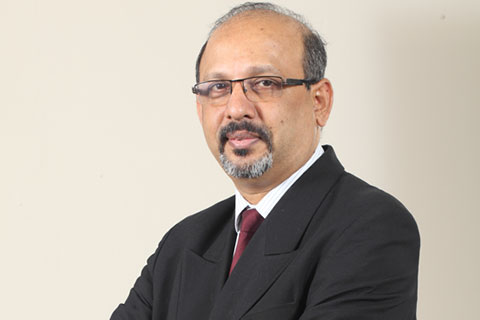 Among our key strengths are an experienced investment team and proven performance track record of our funds across asset classes, Indian investors' familiarity with the L&T brand, our strong relationship with IFA distribution channel, and presence of some unique customer-centric products and solutions in our offerings.
Since we are relatively new in the industry, it was initially a challenging task to gain investor acceptance and compete with established players. However, we have been able to win investors' confidence and establish ourselves.

Challenges ahead
Preventing smaller distributors from exiting the mutual-fund-distribution business and getting new distributors to enhance mutual-fund penetration are going to be key challenges from the business perspective.
With the declining interest-rate trend, the yields in certain segments of the debt market have come off significantly. As a result, the potential to generate attractive return from fixed-income investments, especially in duration funds, has reduced. However, in relative terms, debt funds, especially short-term and accrual funds, will continue to remain attractive for medium-term investment based on their post-tax return potential.
Growth strategy
When we acquired Fidelity's business in India, we had invested in strengthening our teams, processes and systems. We have also worked on increasing the use of technology to improve investor experience.
Fund costs
We do not believe that fund expenses in India are significantly higher than the global standards. It isn't appropriate to compare the weighted-average TER (of global funds) with Indian funds' TERs as the former includes institutional and other low-TER share classes as well. Globally, the TERs in retail share class are much higher than the weighted-average TER and some of the funds also attract front-end loads in retail share class.
Technological initiatives
We have taken several initiatives such as facilitating easy SIP renewal online, SIP representment (a digital gateway for our customers to make an alternate payment online for their failed SIP installment), e-KYC (to allow non-KYC investors to complete formalities online using Aadhaar and PAN), etc.
Outlook for equity
Equity is one asset class which has the potential to outperform all other asset classes, and given earnings expectations, recent policy reforms, etc., we believe even from a medium-term perspective, equities are likely to outperform other asset classes.