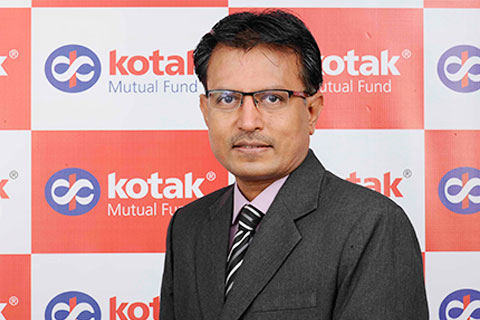 The biggest strength of Kotak Mutual Fund is its parentage and people. The Kotak brand helps us inspire trust and confidence among our partners and customers. Any unsatisfied partner or customer is our weakness. We want to reach a level where all our engagements and interactions with our partners and customers are satisfactory.

Challenges ahead
From an investment perspective, the biggest challenge will be to optimise risk-adjusted return by outperforming the benchmark indices for all our funds. From a business perspective, the challenge will be to provide pleasant experience to our partners and customers through good products, performance and process.
As Gandhiji said, any business exists for its customers. By giving us an opportunity to serve him, the customer is doing us a favour. We have to make all our partners and customers happy.
Growth strategy
Our starting point will be right-boarding of the customer. We will achieve it through education and communication with our partners and investors. Our focus will be to generate risk-adjusted outperformance over benchmark indices. We have to build a cohesive investment team well in advance to achieve that objective. We are making appropriate investment in people as well as infrastructure in advance to facilitate the same.
Fund costs
We must ensure that there is a win-win situation for the customer, distributor and manufacturer. We should not lose talent from the mutual-fund industry to hedge funds and alternate-investment funds due to unnecessary reduction of expenses. In the US, many mutual-fund managers underperform the indices. In India, most fund managers outperform benchmark indices. Mutual funds have brought the benefit of equity at the doorstep of the common man. We will work with the regulator and peers to bring benefits of efficiency and economies to our customers.
Technological initiatives
Our product notes, presentations, commentaries, videos, etc., use various means of technology for education. We are using web and mobile platforms to bring efficient execution from on-boarding to servicing our partners and clients.
Outlook for equity, debt and gold
Last year was a dream year in the form of all asset classes generating good returns. Such performance is unlikely to repeat in next 12 months. Equity should outperform both fixed income and gold over the next 12 months.