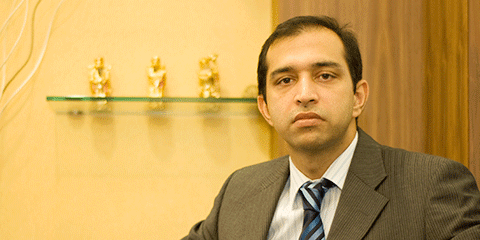 JM Financial has been associated with financial services and capital markets for over 40 years and continues to enjoy a strong brand presence in this space. Consistency in the fund-management process, with a strong risk-control system, has helped us attain our return objective with a much lower volatility.
We feel the urge to focus on enhancing our reach to tap the vast geography of India. Use of technology and branch expansion will help us to achieve this goal.

Challenges ahead
From the mutual-fund industry's perspective, the biggest challenge is to achieve profitable growth.
Today, world is dealing with issues such as geopolitical instability, financial volatility, a slowdown in growth, a longer-than-expected period of low commodity prices, concerns about the effectiveness of monetary policy, terrorism and a stressed banking system. However, India appears to be relatively well-placed and is therefore attracting global flows. Positive reforms such as GST have given more confidence to international investors. Indian economy will continue to grow well despite the global gloom and will remain one of the best investment destinations.
Growth strategy
We have right-sized our team to cater to the existing AUM. For a better user interface and a satisfying customer experience, the use of technology and digitisation is a must and we are focusing on it. Technology is helping us to improve reach and to bring down the cost of intermediation and compliance.
Fund costs
Although the mutual-fund industry in India is around Rs 16 trillion, it still has a long way to go if you look at the mutual-fund AUM-to-GDP ratio in comparison with bigger economies. I am confident that in the coming years, the mutual-fund industry will attain scale and further bring down the costs.
Outlook for equity, debt and gold
Indian markets will continue to attract flows. Though equity and debt markets may continue to perform well, the scale of returns may be lower in the coming year.
It has been shown in numerous academic studies that gold has a negative average correlation to all the other asset classes. Hence, some allocation to gold is always a good way to protect against the resultant volatility.