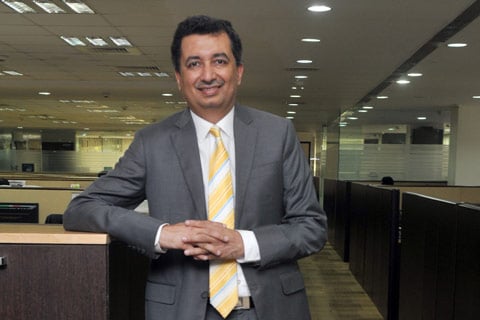 We have strong and stable platform and team built over the last eight years. Our other strengths include consistent fund performance, a wide range of products and a very strong parent, whose only business is that of asset management.
An area which we will work upon in the future is to establish the Invesco brand in India.

Challenges ahead
It will be important to maintain and grow the inflows and not let retail-investor spirits get dampened in case of short-term corrections. Investors must be made aware of the importance of continuing with their asset-allocation plans.
From an investment perspective, the biggest challenge is that corporate earnings have not kept pace with the market's rise. If earnings do not catch-up, sooner or later, markets can correct.
Growth strategy
We are gaining from the global experience of our parent across all service areas and implementing these best practices to our Indian business. We are now also enhancing our digital assets to ensure better and convenient services to our investors and distributors. We will also continue to expand our branch and distribution network, especially to cater to tier II and III cities.
Fund costs
For fixed-income products, Indian fund costs are amongst the lowest in the world. In fact, there is a case for raising the fees here.
For equity funds, I feel the average costs are in line with global standards. Indian fund managers have been able to generate significantly higher alpha over and above these costs and as the industry size grows, these costs will keep coming down.
Technological initiatives
Over the next three years, we plan to invest heavily in building and enhancing the capabilities of our digital assets. We have developed a new website recently. We will also be investing in building digital assets for our distributors to help them advise/service our investors. For clients, our focus is to simplify the process for investing in our funds - be it KYC, first-time investments or post-sales service.
Outlook for equity, debt and gold
Globally, asset prices have exhibited a high degree of positive correlation in recent times. Going ahead, we expect divergence in the movement once the liquidity infusion by central banks stops.