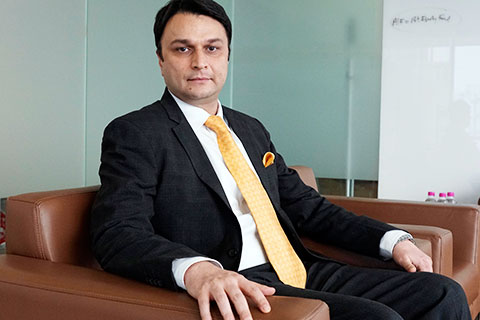 Our strengths lie in the quality of our team, consistency of performance, and excellent processes and servicing capability. We have a strong sponsor in Indiabulls Housing Finance. We have added high-quality resources and depth in fund-management team to build best-in-class products and deliver performance consistently over a long period. Since we are a relatively new fund house, we are yet to build a sufficient track record.

Challenges ahead
The need of the hour for the fund industry is to build a quality distribution network to achieve last-mile reach. With rise of fintech, business models have been undergoing a change, along with the cost-revenue dynamics. The regulatory environment is an added challenge. The industry has to build scale quickly so that it can reach people in diverse geographies.
Growth strategy
We are bringing depth to fund management through large teams that have significant experience in relevant industries. We are growing our sales, service and support teams, both in terms of numbers and locations. We are appointing best-in-class vendors for legal and consulting support, operations and technical support. In order to provide seamless experience to clients and distributors, we are actively investing in technology. To raise investment awareness, we are engaging on the social media. We are creating best-in-industry practices on frequent information flows to clients and distributors, dedicated investor-services team and location-specific service teams.
Fund costs
In order to reduce costs, we are using technology and aggregator platforms. We are also aligning distribution expenses in such a way that can reduce the total expense ratio below maximum regulatory caps.
Technological initiatives
We have actively engaged with MF Utilities to provide ease of operation. It brings multiple benefits to users. We have empanelled all key online platforms, like BSE Star, to enable easy access for clients. We use technology for instant updates to clients on their transactions and payouts via SMS, email, etc. Our website provides all kinds of real-time information to transact online instantly.
Outlook for equity and debt
If growth remains on track, equity and debt markets will remain in an uptrend.