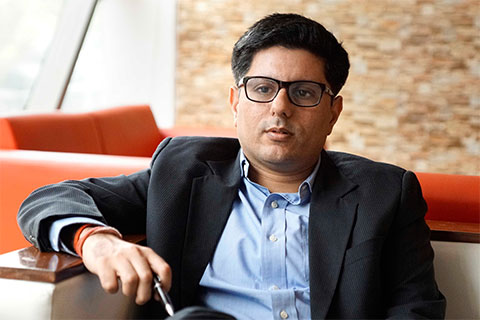 Focusing on concentrated investments in high-conviction ideas across asset classes allows us to generate market-beating returns. We have the ability to structure various products for our investors thanks to our open architecture. Given the strong parentage of IIFL Wealth, we have access to high-net-worth individuals.
Our main weakness is that we are relatively new in the AMC business and that makes it difficult to achieve scale, especially in retail operations. We, however, also see this as our challenge.

Challenges ahead
With earnings not having caught up with the P/E rating, it has become difficult to justify the high P/E for many companies and sectors. At the same time, liquidity flows from global central banks into emerging markets continue to drive markets higher. Finding good companies at reasonable valuations has become difficult. Generating alpha for investors is not an easy task for the next 9-12 months. Nevertheless we continue to find certain value pockets.
Growth strategy
Over the last one year, we have significantly increased our front-end and back-end services to provide a robust platform to scale up our operations to much higher levels. We have put in place the right people with strong experience to take IIFL AMC to the next level.
Fund costs
Our schemes are among the lowest-expense schemes in the industry. Given the current distribution costs, it might not be feasible for us to bring the costs down from the current levels significantly in regular plans. However, by shifting investors to direct plans and getting new customers in direct plan, we can reduce the costs.
Technological initiatives
We are enabling online investments, switches and redemptions in our schemes. We are also tying up with a lot more online distributors and robo advisors to make our products more accessible to investors.
Outlook for equity, debt and gold
The strong performance of the last year might not be matched this year. We could see patches of equity, debt and gold outperforming one another during the year.