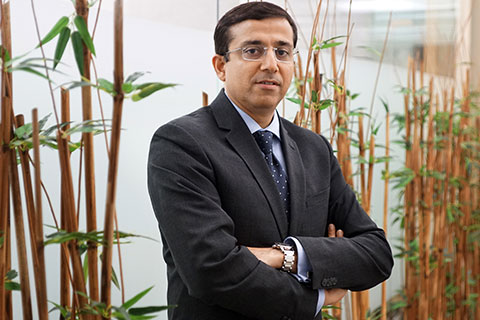 At IDFC Mutual fund, we have tried to simplify investor communication by highlighting product benefits rather than talking about product features. We have out-of-the-box investor-education ideas, such as educating investors through movies. We have client-acquisition-and-engagement programs to help distributors grow their business.

Our areas of improvement are expanding our distribution scale and filling in the few product gaps that we have and we are working in that direction. We have added a few investment managers across our equity and debt platforms recently to make our equity product range broad-based across various segments.
Challenges ahead
As an AMC, we still have some gaps in our product basket, which we aim to fill and thus become a one-stop shop for our customers.
There are many global events lined up in near to medium term and these events have the ability to impact liquidity and emerging-market risk premium. Progress of GST implementation, elections in key states, inflation trajectory and earnings recovery are the key events to watch out for at the local level.
Managing investor experience and expectations after a phase when all asset classes have delivered strong returns will be an area to focus on.
Growth strategy
We have the right team size and mix to handle equity assets. The team is a mix of youth and experience, with an average age of 32 years and experience of 10-12 years. We have always been open to adding to our team if we foresee a requirement.
Fund costs
As a fund house, we run a lot of schemes where the cost is less than the permissible limit. This is done keeping the investor interest first and recognising the need for right remuneration for advisors with the right balance.
Technological initiatives
We see a huge opportunity in taking our distribution initiatives digital by offering our popular Game Changer tool via apps, thus giving distributors universal reach.
We are also working towards making our learning-and-distribution platform, The Learning Briefcase, digital.
We are leveraging technology and using it for better customer engagement and acquisition. Our 'DilKeAmeer' was the first step towards blending consumer need, right advice and planning, social-media reach and digital medium.
Outlook for equity and debt
Since markets and the economy are always in a state of flux, it's difficult to provide such short-term predictions.