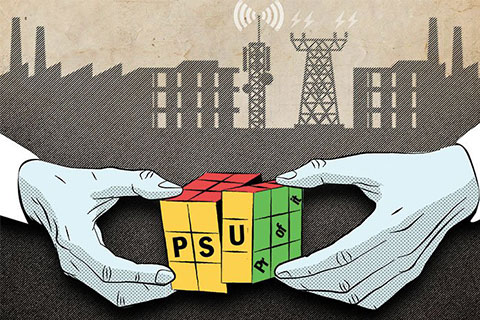 A company is said to enjoy an external advantage when an external factor allows or bestows upon it an advantage not available to other players. In such situations, it is usually the government that confers this advantage by restricting or completely prohibiting other potential players from enjoying that advantage.
Coal is one such industry. Another is refineries, even though there are a handful of private players operating. Gas pipeline and distribution is another such group of external-advantage companies. Companies like NBCC and Bharat Electronics are a direct beneficiary of government projects.
Table 9 highlights the top returns on invested capital by government companies.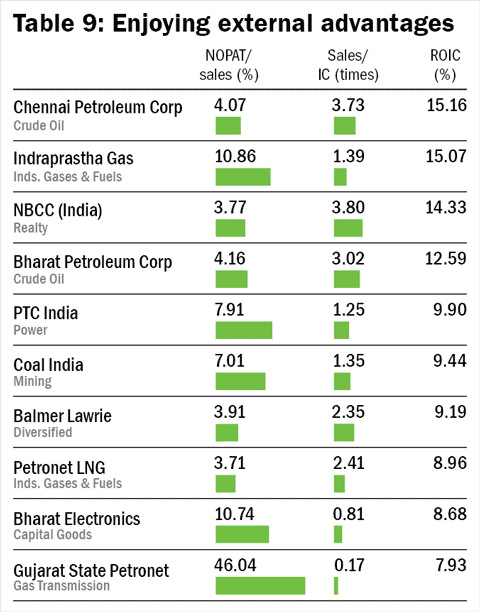 Parting note
This brings an end to this primer on understanding the source of competitive advantages. When you are looking at companies with moats, remember to ask what the source of the moat is. Understanding the source will bring more clarity and understanding about what makes a company tick and how far ahead it is from the competition. From that, you can even infer how sustainable a moat is in the next five, ten or even more years ahead.
Here are the other articles of this series.