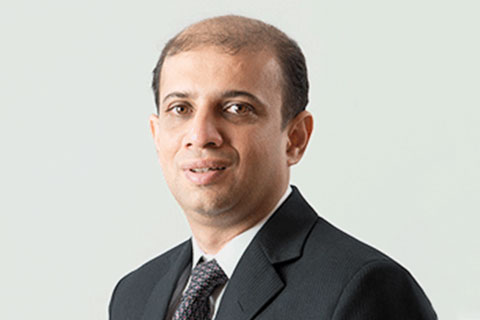 There are three key aspects that differentiate ICICI Prudential AMC (IPAMC) - different investment styles under one roof, focus on defensive products (ability to deliver reasonable returns in a volatile market) and high advisor/customer confidence.

Challenges ahead
The challenge in the year ahead is the fructification of uniform KYC, which has the potential to be a game changer for the industry. We have to develop a system where the bank KYC data can be accessed by AMCs so that paperwork is not duplicated.
The other challenge is to adequately incentivise distribution partners so that new distributors are encouraged to join this business. We do not see capping upfront commission as a step conducive to distribution growth and mutual-fund penetration.
Growth strategy
As a part of our compensation philosophy and for talent retention, the bonuses of senior management and investment team members are invested in the schemes of the AMC with a lock-in period. We have strengthened our teams. We have also built a very strong credit and risk-management team.
Fund costs
In India, fund managers have managed to generate alpha across time frames and deliver value to investors. The costs are nominal as set within prescribed SEBI limits and we believe that as long as fund managers can generate reasonable alpha, we do not see cost as an issue.
Technological initiatives
Our aim is to leverage technological trends across all our initiatives. We were one of the first AMCs to launch both the distributor and investor application called IPru Touch. For our distribution partners, it enables a complete office-in-pocket experience, including seamless transaction capabilities. For our investors, it serves as a complete mobile asset-management app, with easy tracking and transaction capabilities.
We have complete biometric and e-KYC account-opening experience available on our website and at key branches to enable paperless on-boarding for customers.
We also closely partner and work with National Payment Corporation of India on the payment-simplification initiatives driven by them.
Apart from these, we are also closely integrating with new-age fintech players and payment banks to distribute mutual funds to their customers.
Outlook for equity, debt and gold
The outlook for both debt and equity looks positive. We believe that one's exposure to gold should be limited for asset-allocation purpose and it should not serve as an investment proposition.