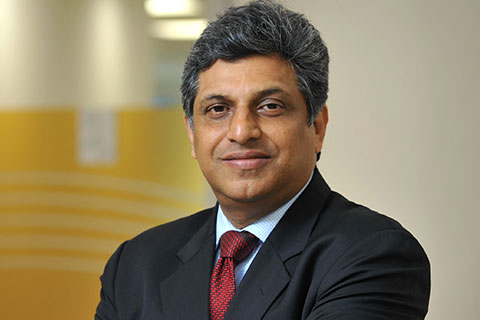 HSBC Global Asset Management is a large global asset-management firm. In India, we are the only global AMC managing the EPFO mandate since 2008. We believe that our asset-management business is best placed to provide a globally consistent, disciplined investment process across capabilities, drawing on the local knowledge and expertise of a team based in 26 countries around the world. Our network and global footprint are our biggest strengths.

Being a part of the HSBC Group offers us significant competitive strengths. The Group has been in India for more than 150 years and has a deep understanding of the market. However, one of our biggest challenges has been to capture a sizeable portion of the market. We remain committed to understanding investors' needs and enhancing our proposition within the country.
Challenges ahead
The distribution channel is poised to become even more professional and advisory services of a higher calibre will be sought by investors. As product manufacturers, our challenge will be to ensure that we are sufficiently equipped to support our distribution partners. In addition, relentless changes in technology, which will help improve investor experience, will continue to cause ripples. We need to be ahead of the curve to stay relevant and capture this opportunity.
Growth strategy
One of our key focus areas is to train and up-skill our existing employees as they are our most critical resource. Also, we have equipped ourselves to capitalise on the network of our group businesses, like the commercial-banking and global-banking business, to further our distribution landscape.
Fund costs
Besides regulatory direction, we believe that the best way to bring fund costs down is through enhanced competition. With 45 manufacturers, there is enormous pressure to keep costs low.
Technological initiatives
In India, digital and, more specifically, mobile will be the preferred access mode and we are making significant investments in this area.
Outlook for equity, debt and gold
We expect the Indian equity market to remain positive. India may continue to be seen as an attractive fixed-income destination in the current low-yields world. Gold, however, may not repeat its earlier performance, given lower global inflation and benign industrial demand.