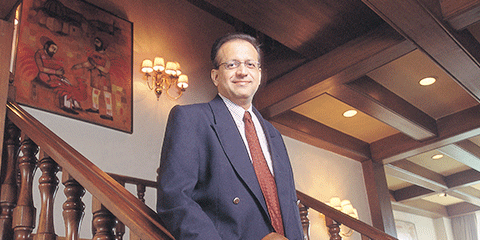 HDFC AMC has a strong distribution network, with established relationships across all channels of distribution, viz., IFAs, banks and national distributors. Given our strong investment philosophy and discipline, we have built a consistent performance track record of managing both debt and equity products, a few of which have completed over 20 years.
While many AMCs have focused on launching new funds with innovative ideas over the last few years, we have continued to focus on managing our existing funds. We are revaluating our options now so that we do not miss out on emerging investment opportunities.

Challenges ahead
The mutual-fund industry is at a cusp of exponential growth and handling this growth is likely to throw up challenges for the industry. The most obvious way that the industry can achieve this growth is through technology.
We are coming off from a period of volatile investment performance over the last two-three years, which has caused challenges in growing/maintaining market share. The recent turnaround in the performance of most of our schemes gives us the reason to believe that our conviction in the portfolio strategy will play out going forward.
Growth strategy
We are investing in technology, enhancing our branch network, and adding to our team size to improve our distribution footprint and investor connect.
Fund costs
While the headline expense ratio in equity funds appears high, one must remember that Indian funds do not charge an entry load and even exit-load charges are ploughed back into the fund. Also, a large AUM in equity funds in the industry has outperformed the respective benchmarks post expenses over medium to long time periods. Fees charged by most debt-oriented funds in the country are much lower than the maximum permissible limits.
Technological initiatives
We are in the process of enabling investments in mutual funds via wallets (subject to regulatory approvals), integrating with UPI for payment options and partnering with payment banks, etc.
Outlook for equity, debt and gold
It is nearly impossible to forecast returns for a short time period of one year. Technically, it is possible that all these asset classes may do well together, but there is no established correlation. One should remember that gold is a hedge against inflation and not an investment option in the long term.